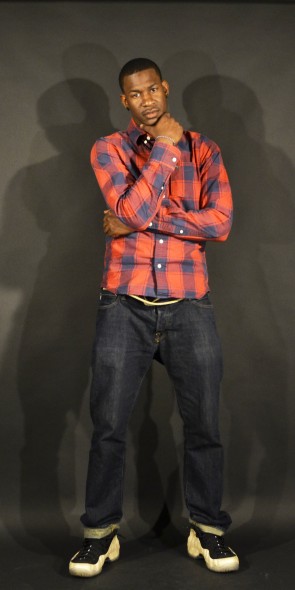 Corey Shavaar Smith is a 24-year-old senior hailing from Manhattan who performs under the musical pseudonym Shavar. Smith said, "Shavaar is the artist inside of who I am and he started two years ago." Smith has spent the better of two years polishing his talents and working hard to grow as an artist.
"I'm working on projects and trying to perfect them in a way that tells a story and is structured where it is easily taken in by the listener," Smith said, referring to where he was at this point in his career.
"I had a project that I was working on called the 'Dream On LP' and it got pushed back because I had to come back here [Oswego] and focus on school," Smith said. To deal with the delays due to focusing on his education Smith has taken advantage of the atmosphere of hard work he has created for himself.
"Being here I have gotten better and am writing everyday day," Smith said.
Smith has made the transition from basketball player to aspiring musician in a short period of time. This transition is an essential tool in his storytelling because this is what brought Shavaar to light.
"Everyone asks how I got cut, because I was very dedicated; my mother told me maybe it was for a reason. It was funny but everyone said they liked the way I write when I was playing covers with my friends so I started doing my own songs and people took to it."
Smith is trying to decrease the difference between him and listeners.
"I just want people to take what they hear for what it is and know it comes from a genuine place," he said.
Smith hopes to release his new project in 2013 and bring forth vivid stories that depict his journey.