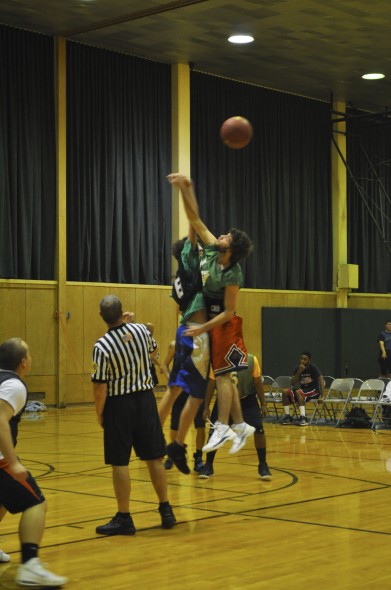 Badminton held its final games of the regular season last week. The season was full of great sportsmanship and enthusiasm, which the teams brought to the nets.
Friday's games had both singles and doubles matches. In a singles match, Justin and That One Asian went back and forth, with Justin finally taking the match, 3-2. In doubles, Mufasabros and Animal House competed with Mufasabros winning, 3-0. Despite their win, they lost in their second game, 3-0, to Fresh Men. Prominent players of the night were Zack Digiulio and Chad Brooks, each representing their own singles team strongly.
During Sunday's games, team Crackers won both its games, 3-0, against Balloon Knots and V-Town. Team Big Bird took Hello Kitty down, 3-0. Hello Kitty was not given a chance to redeem themselves, due to Balloon Knots forfeiting their upcoming game. The playoffs will be held this weekend.
Broomball has entered into its playoff season. A notable game between the Sex Panthers and Evil Monkeys started the playoffs with some excitement. The Sex Panthers took the lead in the first period with one goal. The Evil Monkeys came back with a goal in the second period to tie up the game. With both teams scoring a goal in the third period, broomball had its first overtime game of the playoffs. The Sex Panthers scored the first goal in overtime, pulling out a win over the Evil Monkeys, 3-2. Overall, the night consisted of some good offensive plays among teams.