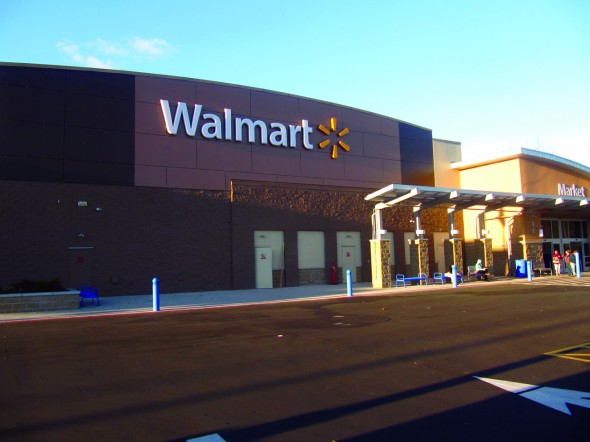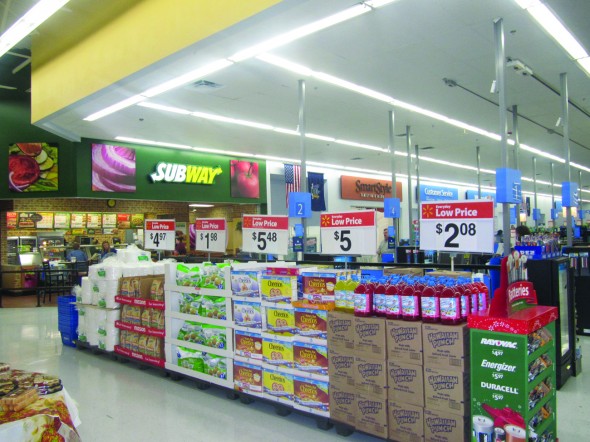 Oswego will see an increase in jobs and an improved economy with the grand opening of the newly-expanded Walmart Supercenter on Route 104.
The ribbon-cutting ceremony, which took place Oct. 26, officially opened the Walmart Supercenter. According to store manager Sue Palmer, the expansion created 85 new positions. Palmer is looking forward to the new opportunities for the store and is hoping it will benefit the area.
"We're really hoping this store brings nothing but a positive impact to the city of Oswego," Palmer said. "Most importantly, put a lot of jobs into the area."
In addition to the new jobs, Palmer said "It will increase sales tax revenue," meaning the people in the community will be buying more goods and putting more money into the community. This process helps local economy in large-scale proportions.
City of Oswego Mayor Thomas Gillen was at the grand opening ceremony on Friday morning along with about 100 shoppers. He had the privilege of cutting the ribbon with the oversized scissors. He spoke beforehand about what this moment means for Oswego as a community.
"Lots of effort went into this and it took years to accomplish," Mayor Gillen said. "[The opening of this store] establishes our city as a growing city. We've invested lots of money and confidence in this move and I think it's going to pay off. We're going through development and growth and we plan to continue to grow and expand."
Beth Hilton, executive director of the Greater Oswego-Fulton Chamber of Commerce, pointed out the impact the store has had in only a few short weeks.
"We've already seen some good pricing adjustment in the area as a result of this store's opening," Hilton said. "It will create some competition within the area as well…and keep money here locally."
Keeping money within the area is important to a town like Oswego in a time when many jobs are outsourced to other countries or terminated because of lack of funds within companies.
Gillen feels like the city stands on positive ground and thinks the opening of this store will only make it better.
"We're in a good state right now," Gillen said. "Other businesses look at markets that are willing to expand and they will take their business there as well…People will come for the large businesses and we hope they'll stay for the small businesses and put even more money into the economy that way."
The new Walmart Supercenter in Oswego opens during a big year for the corporation. Palmer recognized this moment in a public announcement leading up to this event.
"We are proud to be opening during the year that Walmart celebrates the 50th anniversary of the first store opening," Palmer said. "We look forward to serving the people of our community."
While everyone agrees this is a significant move in the city of Oswego, getting to this moment over the past year was not easy.
On Oct. 4, 2011, former Mayor Randolph Bateman announced the expansion and construction, which began weeks later and did not end until early this fall. During this time, Hilton said customers were somewhat inconvenienced by the construction but Walmart did a nice job working with the negatives.
"You would come into the store and you didn't know where to find things," Hilton said. "But the Walmart staff was so good about it. It's a nice environment and it's always been clean."
Moments before cutting the ribbon, Gillen said that he was grateful to those who came out in support of this moment.
"Thank you to each and every one of you who came out to celebrate," Gillen said. "This is what's best about being mayor. It is easy and enjoyable doing this."
The Walmart store grew more than 59,000 square feet during construction to include a full selection of grocery items with a bakery, deli and produce section. In addition, there is a pharmacy, a photo center, vision center and a Subway, all within the store. It is now open 24 hours a day, seven days a week.