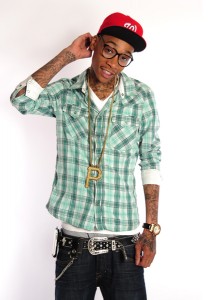 Following the success of his debut album "Rolling Papers" and a worldwide tour, Wiz Khalifa dropped a new mix tape, "Taylor Allderdice." The mix tape title is homage to Khalifa's high school in Pittsburgh where it all started for him. With that said Khalifa put out one of his best works yet; whether you're already a fan or you just started to take notice, this is a mixtape you want to listen to.
It was more than obvious on this mix tape that Khalifa wanted to establish himself and his comrades, the Taylor Gang, as major hip-hop powers. One thing Khalifa shows with the multiple collaborations is that his plans for a takeover will be a team effort and those songs make a strong case for this. Something that stands out is the range of production of the songs, you couldn't accuse Khalifa of being one-dimensional in the past, but he made sure that after this you will never be able to say it.
Khalifa got back to basics on this mix tape after stating that "Rolling Papers" was not his best work but this learning experience did him well. Tracks like "California," "Mia Wallace" and "O.N.I.F.C." and the majority of the first half of the mix tape will give those who have followed him a feeling of nostalgia. The second half of the mix tape is driven by beats that aren't the usual for Khalifa but these beats coupled with new flows and concepts show a lot of versatility. Some songs that show this best are "My Favourite Song," "The Grinder" and "Number 16."
If this is a sign of what is to come when Khalifa's album "O.N.I.F.C." is released later this year, then we can only expect bigger and better things. This mix tape is Khalifa's successful declaration as one of the best rappers right now. The only flaw is at the end of every track there are small excerpts of a conversation Khalifa is having with someone. Though some are actually worth listening to, overall, the mix tape could do without. Taking everything into consideration this is the mix tape of the year so far.