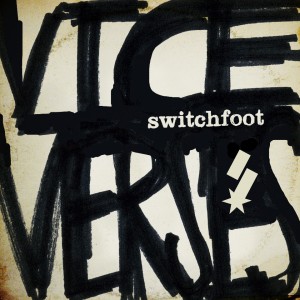 The San Diego quintet, Switchfoot, released their eighth studio album entitled "Vice Verses," on Sept. 19. The band debuted in 1997 with their album, "The Legend of Chin" and have been making music ever since.
Switchfoot is made up of Jon Foreman, lead vocals and guitar, Tim Foreman, bass guitar and backup vocals, Chad Butler, drums and percussion, Jerome Fontamillas, guitar, keyboards and backup vocals and Drew Shirley, guitar and backup vocals. The band decided they would try something new and edgy with this album but missed the mark with some tracks.
Switchfoot is trying to sound grittier and darker, but it just sounds odd when compared to their previous inspiring songs. For example, the song "Afterlife" is not bad, but being so angsty coming from Switchfoot is strange.
Other tracks on the album that fall under this new category include: "Dark Horses," "The War Inside," and "Selling the News." They are not bad, by any means, and this album may conjure up some new fans for this different style, however, it feels as though the band is trying too hard.
The band stuck to their roots on the second half of the album and sound like the Switchfoot everyone knows them as. "Where I Belong" is a good, traditional Switchfoot track that fans will appreciate.
Even though the band did not convert every track to the new, edgier style, it still did not work for them and often made them sound awkward. Fans will either appreciate the band's attempt for a new sound, or they will completely hate it. The album is not bad overall and has some catchy melodies, but it would have been nicer to have a traditional Switchfoot album.