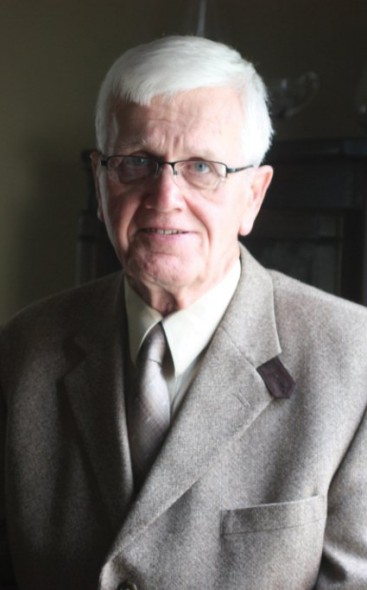 Mayoral Candidate David White has big changes in mind for two of the city's largest departments if he is elected in November.
"The two biggest departments are the biggest problems of the city of Oswego [which] are zoning code enforcement and community development," White said. "And I'll make it perfectly clear they're going [to] go. Because they're not going into the direction I want. I'm going to replace both those positions and you can quote me on that."
Director of Community Development Mary Vanouse had no comment and Director of Code Enforcement Neal Smith was not available.
White also plans to change relations between the city of Oswego and Oswego State. He initially was hesitant toward conducting an interview with the college media organizations.
"I don't care about any of that, I am tired of all the students at that damn school. They come into my yard drunk, and you kids have no sense of respect," White said on the phone.
He was also concerned about underage drinking.
"If they're having beer parties for fundraiser and serving under aged kids, then we have to hold them responsible," White said.
"Well, there is a disconnect, it's unfortunate a lot of people in Oswego will judge the state university by what happens in their neighborhoods, with some of these kids. And if they're in my neighborhood and their fighting in the streets and cursing, that's the vision you get of the kids," White added. "The state university has rules on campus for that type of behavior, but they seem to feel that once they walk across that divide that they no longer are responsible. And I think they have some responsibility. They're very difficult to deal with. They have some responsibilities for the actions of people off campus."
To tie in with the code enforcement, White said that there are rules and codes are not enforced well in the city.
"We don't have good enforcement of the rules. We have to stop taking these houses and stop turning them into apartments, and stop taking away our grass," White said. "We have rules if you're in violation of those rules, the landlord has to follow the rules. That's not complex. If I get this job, if I see a place that needs to be inspected and if it doesn't meet regulations, and if they don't fix it up I'll go to court and bring a bulldozer down on that damn thing."
White has wanted to be the mayor since he was a little boy. Since then he has served as the town supervisor for 14 years, been on the town board for three years, on the school board for six years and was president of the school board for two years.
"The principle vision I have for the city of Oswego is the improvement of the quality of life and the neighborhoods. As I have talked to the residents over the last few months, this has been the number one concern," White said.
"Positive growth and development is a priority. There are going to be changes starting at the top. We must help existing local businesses, inspire new businesses owners and work with the county development agency in a way possible," he said.
White had concerns about large stores, such as Walmart, being in the area because of studies that he has looked at.
"Have you ever looked at the studies of what Walmart does to a local community? They lose one and a half for every one they create, and then because they don't provide health care now it becomes the states problem. Those stores come in and they put every [other store] out of business," he said.
White continued by saying, "If the idea is to clean it up and make it look nice, then why in God's name would you let them build a damn big box store to start with?"