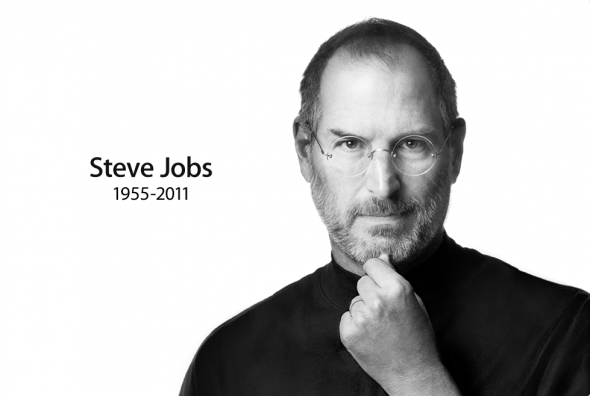 Steve Jobs, the co-creator and former CEO of Apple, passed away at the age of 56 on Wednesday.
Initial speculation indicates that it may have been tied to his health, with evidence coming from the several medical leaves of absence that he has taken over the past decade, and the pancreatic cancer he suffered from in 2004, as well as the liver transplant that he received in 2009.
With the loss of Jobs, Apple Inc. is now controlled by Tim Cook, as described by Apple's executive "succession plan" spelled out by Jobs in his 2011 resignation letter as the CEO of Apple. Cook would take over as interim CEO of Apple while Jobs was taking various medical leaves.
Jobs was best known for his leadership of Apple, Inc. during the production of the Macintosh, the iPod, the iPhone and most recently, the iPad. He also served on the Board of Directors at The Walt Disney Company, he was the owner of Pixar Animation Studios, and he founded  the NeXT computer system.
Social media websites, such as Facebook and Twitter, have seen numerous postings about his death, and the term "Steve Jobs" was the top Twitter trend in the United States shortly after his death.
Jobs leaves behind his wife, Laurene of age 48, his four children, and his sister, Mona Simpson of age 54.
An official website about the passing of Jobs is located on Apple's web site, and is located at http://www.apple.com/stevejobs/.