Former Oswego State professor Warren Weinstein was abducted from his home in Pakistan in August. He was working in Lahore for a private contractor as an economic development director.
On Sept. 7, Oswego State President Deborah Stanley issued a press release, calling for Weinstein's safe return home.
"There is anti-Americanism in Pakistan because the U.S. initiates drone attacks," said political science professor Bruce Altschuler. "The pilotless airplanes target the Al Qaida, but sometimes civilians are killed."
The U.S. never received permission from Pakistan to find and kill Osama bin Laden. The country, according to Altschuler, is most dangerous near the western border, next to Afghanistan. Weinstein's house was reportedly located on the eastern border. The country officials announced his rescue prematurely because he had not been found. There have been no statements or ransoms issued.
"At this point, no one knows why he was kidnapped," Altschuler said.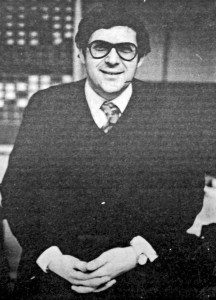 According to professor Bill Scheuerman from the political science department, Weinstein had gone out of his way to make new faculty feel welcome. Weinstein invited him to stay at his home when Scheuerman was a new professor and had nowhere else to live in 1974.
Weinstein did the same for Altschuler. "He was helpful to me," he said. "I stayed at his house, he drove me around. He left one year after I got here to go to Washington, D.C. and work for the federal government."
Robin Braunstein was a first year student at Oswego State in 1972. She met Weinstein through the Jewish Student Union. She visited the Weinsteins' home several times.
"He was the only professor whose house I was ever at, because there were not a lot of Jewish students it was nice to be able to go to his house," Braunstein said.
Weinstein was family oriented, and someone students felt was good to talk to, according to Braunstein.
According to Altschuler, Weinstein has a Ph.D. from Columbia University. He is interested in human rights and international law. Weinstein also speaks a number of African dialects. He has traveled to Africa several times after leaving Oswego State over 30 years ago, Scheuerman said.
Weinstein is 70-years-old, has a heart condition and is on medication according to Altschuler, who has written the resolution to be read at the delegate assembly on Sept. 24.
"We are certainly aware of [Weinstein]," Lisa Wishman from the Department of State said, "We are following the situation."
"He's not a pushover," Scheuerman said. "I suspect Warren can tough out almost anything. I just hope he's OK."