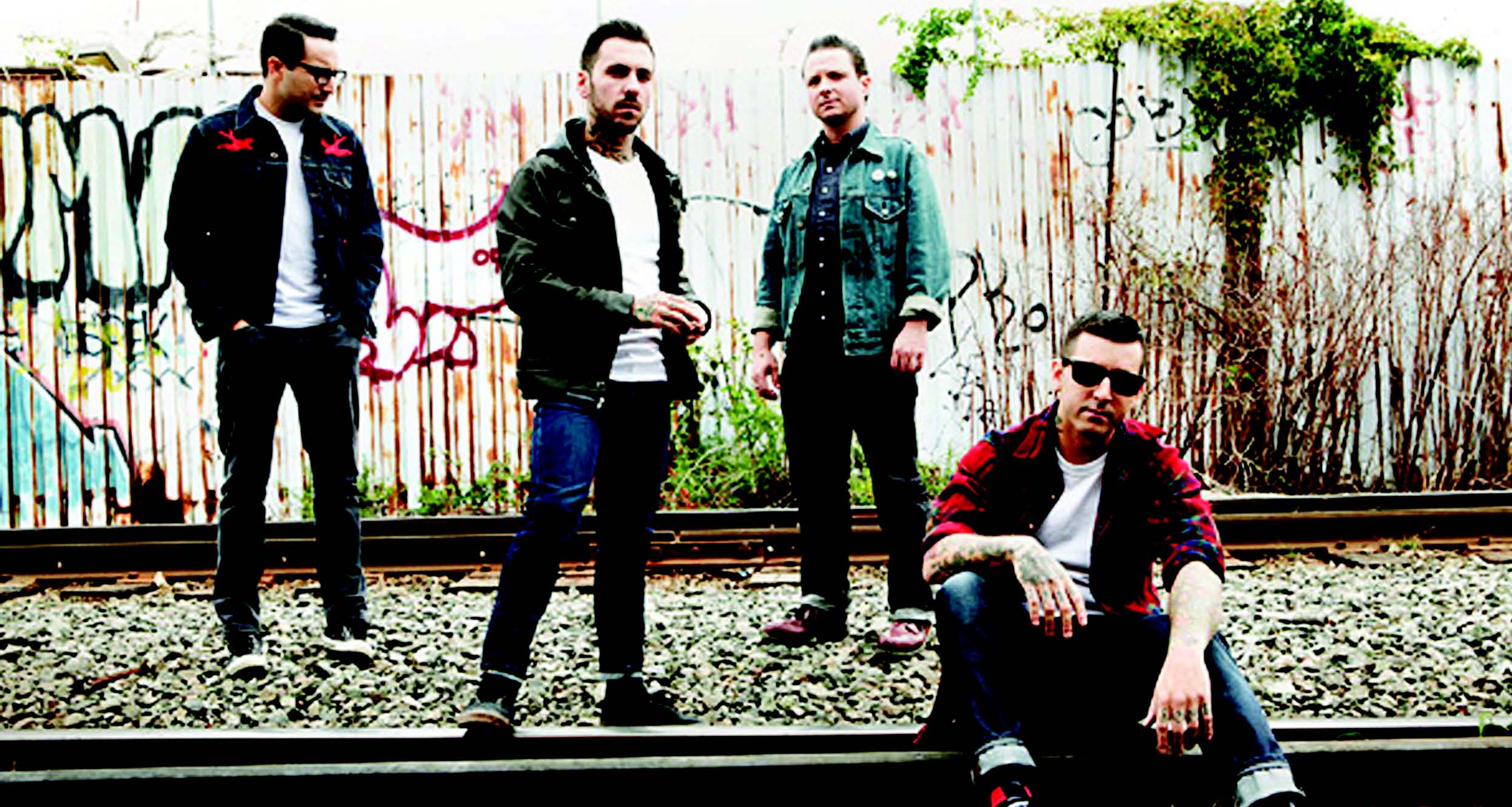 Bayside, a rock quartet from Queens, released their fifth studio length album, "Killing Time," on Feb. 22. The album was produced by Gil Norton, who has also worked with Jimmy Eat World, The Foo Fighters and the Pixies.
The record is a combination of vengeful lyrics, some uplifting tracks and solid guitar riffs. Bayside never fails to deliver great lyrics, and "Killing Time" is no exception.
Songs like "Sick! Sick! Sick!" and "The New Flesh" are easily identifiable for those who have been hurt in the past by a lover. With lyrics like "And your world is cold outside/So button up and open wide/I hate the way you make me feel/Sick! Sick! Sick!," it's impossible not to relate to the song.
Along with those vengeful lyrics, Bayside manages to maintain their core sound with a slightly metal-esque, guitar driven sound with songs like "Already Gone," "Killing Time" and "The Wrong Way."
While there are plenty of fast-paced tracks on the record, the song "On Love, On Life" comes up shockingly. The song is slow-paced, melodic, and even includes piano, horns and violins and offers a new, experimental sound for the band. The song deals with getting over a break up and realizing that it wasn't meant to be. "And I can't let it bother me/If fact and fate just can't agree/On love, on life/Can we stop taking ourselves too seriously?"
Amongst the bitter, spiteful and melancholy lyrics, there is a glimmer of hope, for those looking for it, with the song "It's Not a Bad Little War." In the anthemic track, the lyrics ring out: "We are the only chance in the world/So stand for something, cause something's overdue."
"Killing Time" is a solidly produced album, doing the lyrically-driven band justice. It provides tracks that show off the band's ability to create fast-paced, catchy songs for people to sing along with. It also shows off Bayside's versatility and ability to give people songs that are relatable.