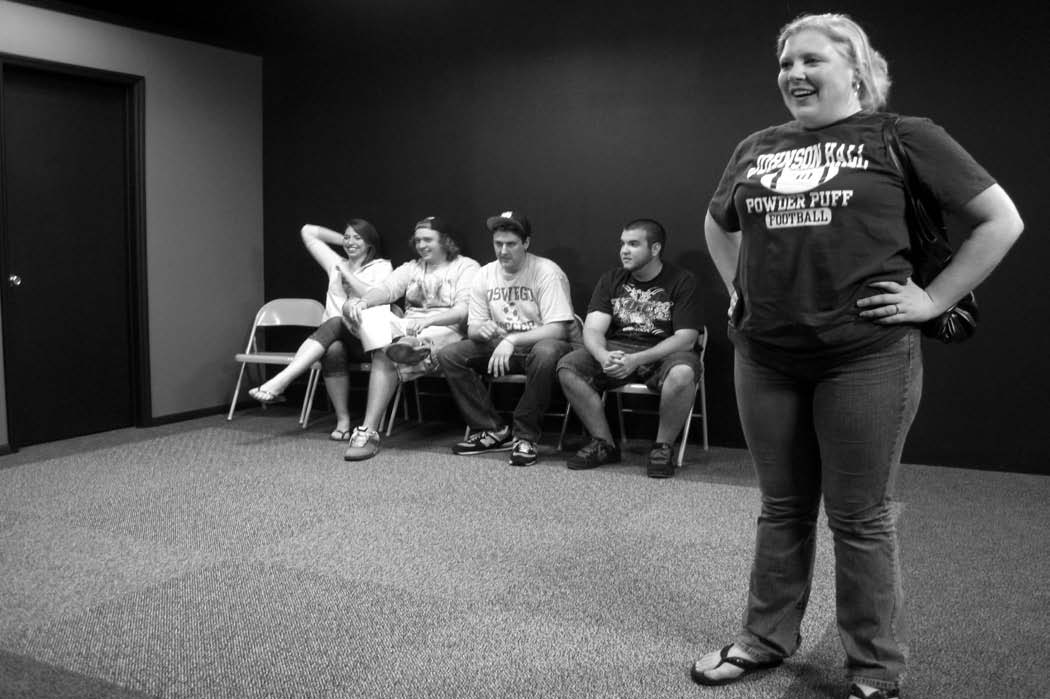 People say that comedy is the spice of life. That was the case for Tim Mollen, a former Oswego State student. Inspired by the popularity of the show "Who's Line is it Anyway," Mollen decided to start a improvisational comedy troupe of his own.
Mollen recruited seven students for the new club back in 1990. After that crucial step, he needed a name for his new group. He wanted to come up with something that had shock value, was witty and was unusual-he said in a 2006 humor column. He found himself at a 70s theme party when inspiration struck, after seeing two girls dressed as Shaun Cassidy's biggest fans.
Cassidy, famous for playing Joe Hardy on the television series "The Hardy Boys," reached the height of his popularity during the late 70s. The two girls told Mollen that, when they were kids, they used to fight over who would marry Cassidy. At first, Mollen saw this as pathetic but he soon realized the genius behind the outfits.
"That night, we became 'The Shaun Cassidy Fan Club,'" Mollen said in the column.
Twenty years later, the comedy group still performs at Oswego State every Saturday night. The group also meets on Sundays to discuss the previous night's performance and work on various skits. In addition, anyone interested in performing in Shaun Cassidy is invited to these rehearsals.
There are now 15 members in the troupe and the group has continued to grow over the years, said the troupe's president, Dan Semeraro.
Using short-form improv, where several different skits are performed each night, they base their shows on audience suggestions. According to troupe member Greg Cotone, it is sometimes hard to work with what the audience provides.
Yet, despite the initial difficulty, the challenge is what makes the show interesting, Cotone said. One week, the audience wanted Cotone to portray a homosexual Hulk during a skit called "House Party."
"It got weird, really fast," Cotone said. "As tough as it is, I like when it gets difficult."
Semeraro said that although they are a Student Association organization, they are very clear about the fact that shows are uncensored. An exception is Family and Friends Weekend, where they try to clean up their material slightly. Beyond that, what happens, happens, Semeraro said.
"I usually don't think at all. It's like controlled insanity," troupe vice president Tim O'Halloran said. "I stop thinking and start talking."
Both Semeraro and O'Halloran agreed that the members of the troupe are most successful when they feed off each other's ideas and are a team.
"We're all a group of people who all share the common interest of making people laugh, and also enjoy the challenge of making it up on the spot," Cottone said.