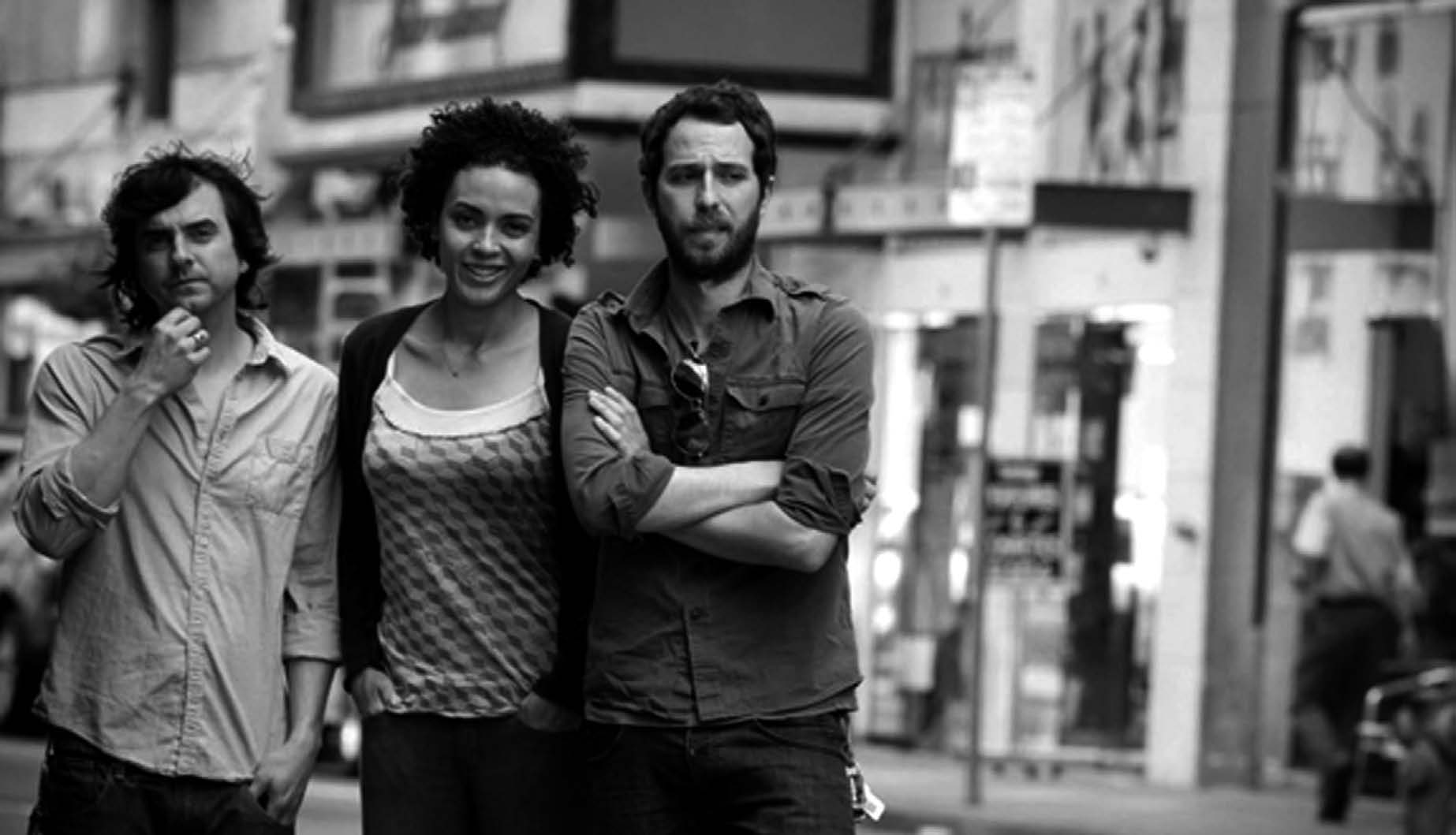 Eastern Conference Champions are an indie-rock group originally from Philadelphia that now resides in Los Angeles. After releasing two acclaimed EPs this past year ("Santa-Fe" and "Akoustiks"), they are dropping their first new album in four years titled "Speak-Ahh." I spoke with singer/guitarist Josh Ostrander.
Q: The "Santa Fe" EP is a great collection of songs. Did it take you a long time to write those songs?
A: We recorded them pretty quickly. If it takes too long to record a song we usually take that as a sign. Melissa joined the band while we were recording this EP. It was a great introduction for her she got to come into a situation and immediately feel like she was a part of the creative process.
Q: "Santa Fe" kicks off with a great track, "Common Sense," that has a great, aggressive bass line. Did you feel like you needed to start the EP with something that was going to catch people's attention?
A: We love to pick running orders for any EP or album. We always have lists up on the wall and notebooks filled with different ideas. I think we enjoy it so much because it just gives you an extra moment to reflect on all the hard work you just put into it. We have always been a fan of grabbing the listeners' attention right away and "Common Sense" did the job.
Q: What is the song "Common Sense" about?
A: I guess it's about being annoyed with people when they make ridiculous decisions.
Q: This was the first time that you were able to record with Melissa Dougherty. How did she end up with you guys?
A: We played a show with Melissa's old band and we just fell in love with her, so we started our three-month wooing session.
Q: A lot of bands say that when they get new personnel they feel like a new band again. Was this the case when Dougherty joined?
A: Melissa definitely brings a great energy. She is so quick to give a thoughtful compliment or to let you know when she likes something, or when she doesn't for that matter. She saw how Greg and I worked together and she seamlessly dove in and adapted herself to the situation.
Q: Was it exciting to find out that your songs were being used for "Friday Night Lights," "Melrose Place" and "Twilight"?
A: Yes, it was a nice pat on the back for sure. We got all of these syncs after we started self-releasing.
Q: You've been working on an acoustic EP called "Akustiks," what possessed you to do an acoustic EP?
A: We had a bunch of acoustic tunes that we didn't know what to do with and we wanted to do something cool for the people that pre-ordered "Speak-Ahh." I was really happy with the way it turned out.
Q: You've also been working on a full-length album called "Speak-Ahh." What's the status of that record?
A: It's all finished. We just got it mastered last week.
Q: What are your plans for next year?
A: We will be busy with the "Speak-Ahh" release, making videos and touring.
Q: Are there any plans for another tour?
A: Hopefully a couple of tours in the states and maybe overseas.