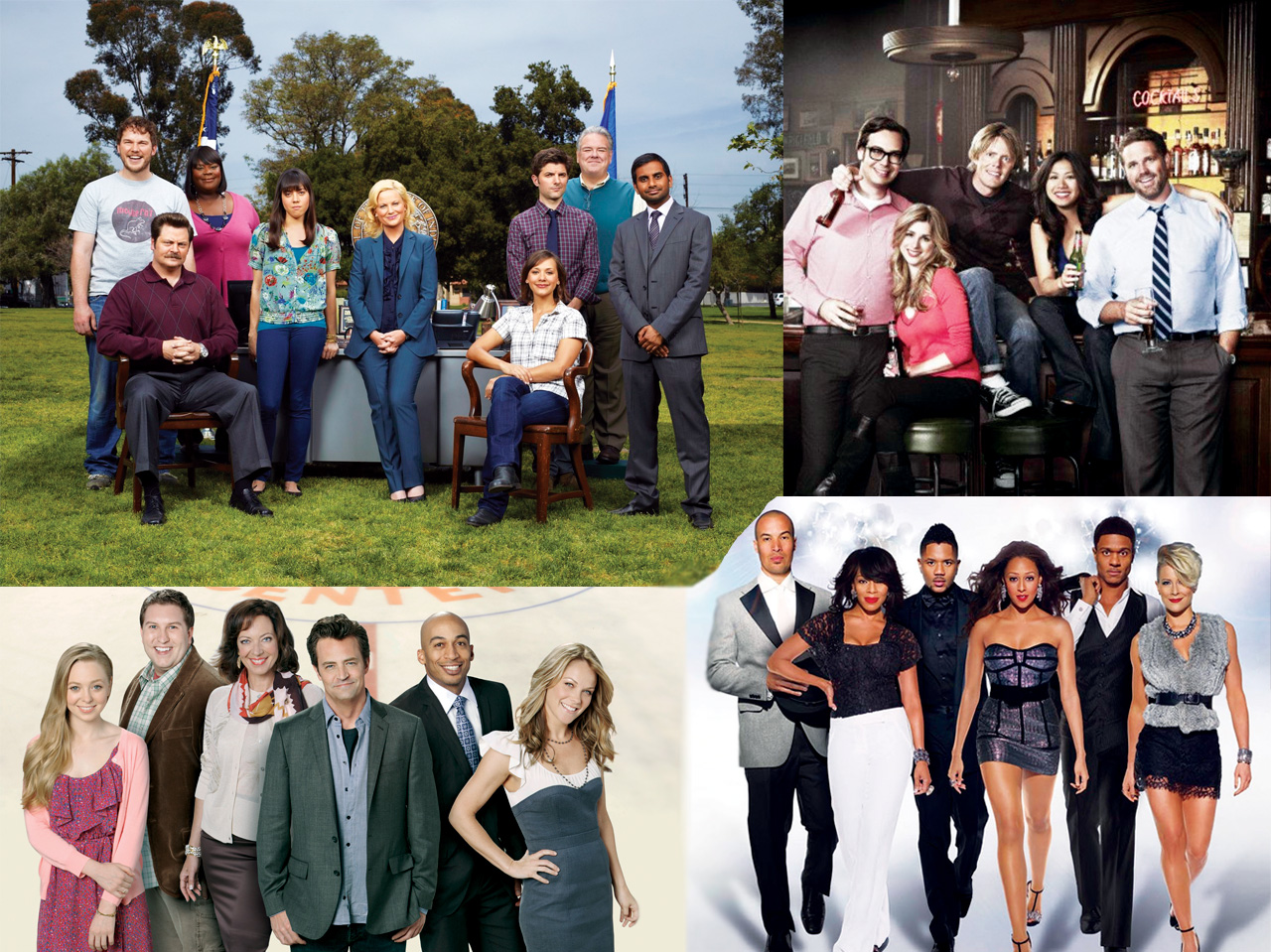 "Parks and Recreation" is back after being delayed for a few months because of Amy Poehler's pregnancy. The show's production team originally planned on rushing through filming to compensate for the expected loss of time, but NBC decided to just delay the premiere.
Except for Paul Schneider, all the original cast members are back for a third season. Poehler, Rashida Jones, Aziz Ansari, Nick Offerman, Aubrey Plaza and Chris Pratt headline the show's talented cast.
The new season opens with Leslie, played by Poehler, retruning to work at the Parks and Recreation Department, following a three-month break due to a budget crisis. The department learns things have gotten worse and there is potential for their budget to be absolved. The show has a growing fan base and is maintaining its positive reviews from previous seasons.
"Traffic Light" has an average comedy construction: three good friends are in different stages in their lives; one is married with a child, one recently moved in with his girlfriend and the third is still single. Mike, Adam and Ethan are best friends from college and have to balance their friendships with their developing family lives.
The show feels like the usual ironic program with mildly witty sarcastic banter and insane and unusual behavior from the character that is single, while the other two are tied down and bound to their romantic relationships.
After being cancelled two years ago, "The Game" made its return to television with mind-blowing ratings. "The Game" originally aired on the CW network, and was cancelled after three seasons for mediocre ratings.
When on the CW, the show had an average of two million viewers per episode. After being cancelled, the BET network struck a deal to pick up the rights to the show. The lives of pro-football players and their wives are re-visited in the fourth season. Melanie, played by Tia Mowry, and Derwin, played by Pooch Hall, who are newlyweds, struggle with their marriage and caring for Derwin's two-year-old son, conceived with Janay, played by Gabrielle. Malik, played by Hosea Chanchez, battles personal demons this season and Jason, played by Coby Bell, faces heartbreak. Kelly, played by Brittany Daniel, has her own reality show and is reaping the benefits of her divorce with Jason.
Tasha, played by Wendy Raquel Robinson, finds love with a new character, Donté, played by Terrence Jenkins, who is the age of Taha's son, Malik. Overall, the cast seems more at home now that they are on BET.
The new season brings a slew of changes to the show; the cinematography is steller but there are times where the show feels as it if is transitioning form a sitcom to a drama. Maybe the show's producers will ditch the laugh track and take the plunge into an hour-long sitcom.
The theme of "Mr. Sunshine," is also quite familiar: a middle-aged man has a mid-life crisis while looking back on his life on his 40th birthday. Matthew Perry plays Ben Donovan, the manager of a sports arena called the Sunshine Center.
The pilot episode revolves around Donovan's typical day in his life as a manager. He has to prepare for a circus, while juggling his love life, and when he finally realizes he does not want to be alone, his fling decides to leave him.
Perry seems to be channeling Chandler, his role from "Friends"—a show with an all-star cast; "Mr. Sunshine," however, feels mediocre.
Perry and company need to try a little harder if they want to match the success of Perry's old "Friends" co-star, Courtney Cox. But it seems like Perry's star power alone brought the show great ratings, averaging 10.52 million viewers.
I must say, however, I was disappointed in the show. There were no 'wow' factors in the series premiere, and nothing really made me want to watch the second episode.