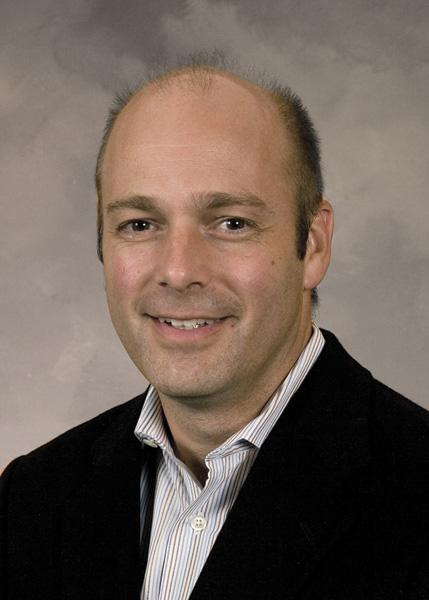 Major League Soccer (MLS) now has an Oswego State alumnus amongst its top executives.
Oswego State graduate J. Russell Findlay was named Chief Marketing Officer of the MLS and Soccer United Marketing (SUM), MLS' commercial subsidiary on Thursday, Jan. 20.
Findlay, an Oswego State graduate, will be responsible for all marketing, branding and consumer understanding initiatives.
"It's a huge opportunity and a huge honor," Findlay said. "It's always rewarding when you can find something that puts you right in the intersection between a personal passion and your profession."
Prior to transferring to Oswego State, Findlay played collegiate soccer. He still plays soccer in a competitive league and is also a U.S. soccer referee.
Findlay said that North American soccer is "extremely exportable," and the league has a tremendous amount of upside. He said the MLS is an opportunistic league that can travel well.
"The biggest goals are to continue to build on the great work that's been done so far with the people here," Findlay said. "Another goal is to drive the relevance and credibility of the league here in North America. We want to build the viewership."
Findlay sees upside to the league and hopes that he can help move the MLS forward.
"Now's a really good time to add a centralized marketing function to the mix," Findlay said. "It's one of the key signs of a maturing league. The people in the league knew of my background and also knew I was not just a fan of soccer but also a player in college."
MLS Commissioner Don Garber and Findlay have known each other for awhile and have a SUNY connection. Garber graduated from SUNY Oneonta.
"Professionally, we're a lot alike and see eye-to-eye," Findlay said. "Personality-wise, I think we like a lot of the same things. It's a great relationship."
Findlay graduated from Oswego State with a B.S. in marketing and also has his M.B.A. from Xavier University. Findlay is still on the Board of Directors at the school of business and looks back on his time at Oswego State fondly.
"The quality of the education was very sound," Findlay said. "The variety of the curriculum provided me with a pretty broad latitude to be able to go in and add value across a number of different portions of Unilever's business right away."
Findlay was a campus hire and was recruited by Unilever, where he worked as a territory sales representative. Findlay worked for Unilever for 10 years and earned experience in sales management, category management, innovation, digital media, consumer promotion, interactive marketing and trade marketing.
Besides Unilever, Findlay has spent time amongst other major companies, including PepsiCo and Town Sports International before being named the Chief Marketing Officer. While he worked at PepsiCo, Findlay worked on launching and running a lemon-lime Pepsi product called Sierra Mist. The Sierra Mist brand is worth $1 billion. Findlay's idea for Sierra Mist came from products that had been launched by PepsiCo's two main competitors: Coca-Cola and Dr.Pepper/7-up. Coca-Cola owned Sprite, while Dr.Pepper/7-up had 7-up. With the creation of PepsiCo's new lemon-lime product, Findlay spent the first year advertising the new product to the consumer, letting them know exactly what the product was. It wasn't long before PepsiCo approached the MLS about changing its primary sponsor from Pepsi to Sierra Mist. Both sides agreed to the change and PepsiCo has continued to serve as the major sponsor of the MLS.
Findlay spent eight years in marketing and brand management for PepsiCo and served as director of marketing for all soft drink innovation. He had previously been the director of marketing on brand Pepsi and was responsible for launching Diet Pepsi Max. Before brand Pepsi, Findlay was vice president of field marketing for the Pepsi Bottling Group, where he helped restructure and re-launch the department.
"I am pleased to welcome Russ Findlay to the MLS family," Garber said in a press release. "Russ has 20 years of strategic brand marketing and sales experience and brings to our league and sport a great passion for the game. His expertise in understanding consumers and knowing how to reach them is an excellent fit for our business."