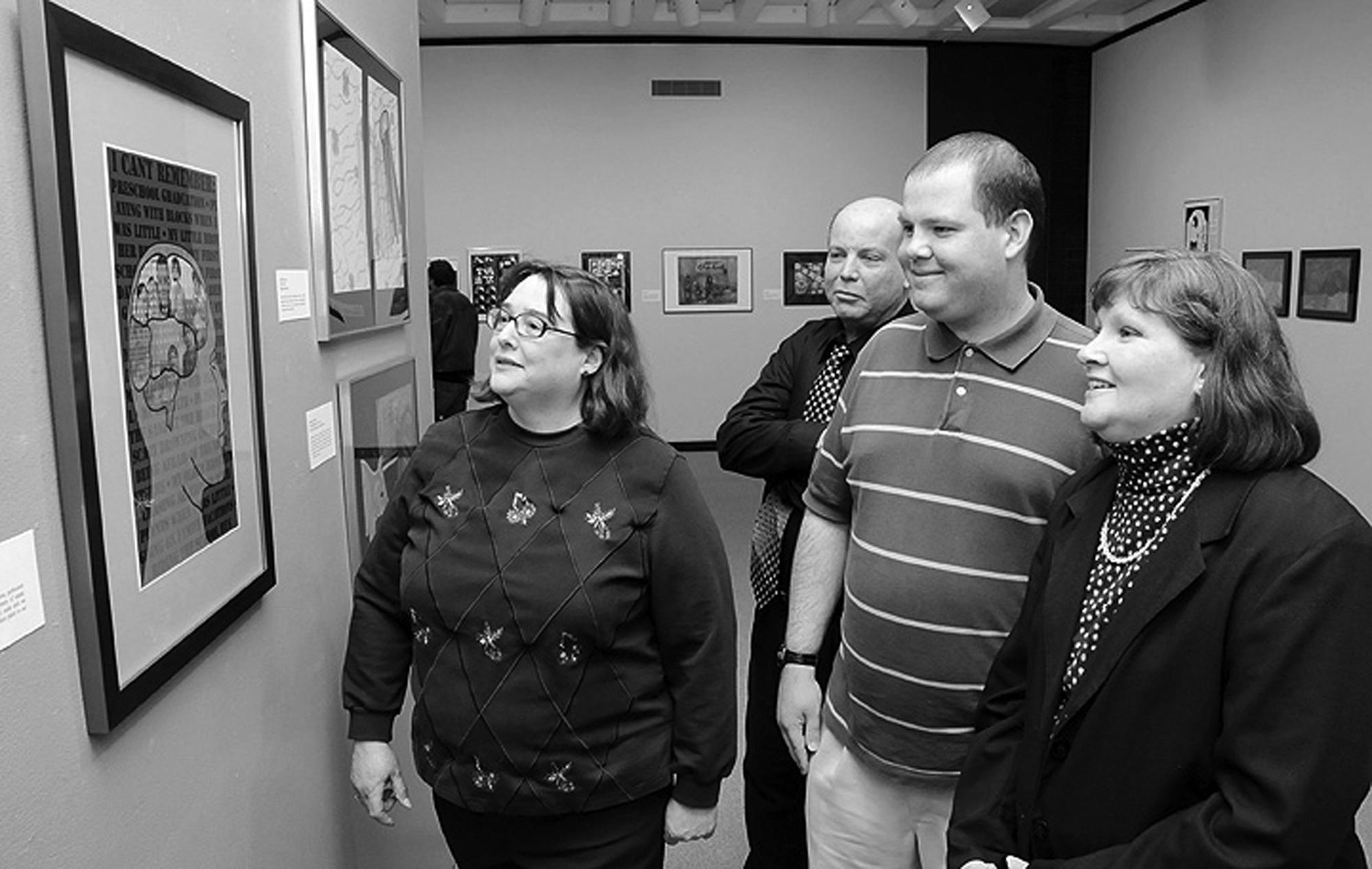 On Friday, January 28, the 48th Annual Juried Student Exhibition showed off an impressive collection of artwork that expressed the talent and potential of Oswego State students.
The exhibition features Oswego State undergraduate student work in a variety of media and is supported by the Student Association.
The overall exhibit had a professional feel, presenting fresh talent and careful construction. With pieces created using ceramic, charcoal and even metal and oil, any viewer should be impressed with the diverse selection offered by students.
Caroline Hayword, creator of "Holding tight and letting go," one of the winning pieces of the night, said it's "nerve-wracking, like putting yourself up there" to show one's own art piece. The Juror awards and President Purchase awards were presented, recognizing the hard work of students and efforts put into this exhibition.
Myth and Magic, Folk Treasures of Mexico is a collection of art from Dr. Alejandro Garcia. Christian and Indigenous influences are illustrated throughout Dr. Garcia's exhibit. The exhibit includes decorative masks from Mexico that expressed different cultural rituals. Dr. Garcia explained there were different kinds of masks used for different regions. Costumes and photography by Dr. Garcia were also featured, further creating a rich cultural experience.
"Every time I visit Mexico, I see something new!" said Dr. Garcia. Seeds, coconut materials, cactus and even boar teeth were amongst the many different materials used to create the traditional and devoted characteristics of the collection. The indigenous religions affect Dr. Garcia, which he believes enriches him. A variety of vibrant colors and prints depict the true essence of the Mexican people and the many different ways they used dance and celebration in their lives.
Viewers of the 48th Annual Juried Student Exhibition and Myth and Magic, Folk Treasures of Mexico, are sure to have a visually exciting and culturally embracing experience. The two exhibits are featured in the Tyler Art Gallery in Tyler Hall until Saturday, Feb. 26.