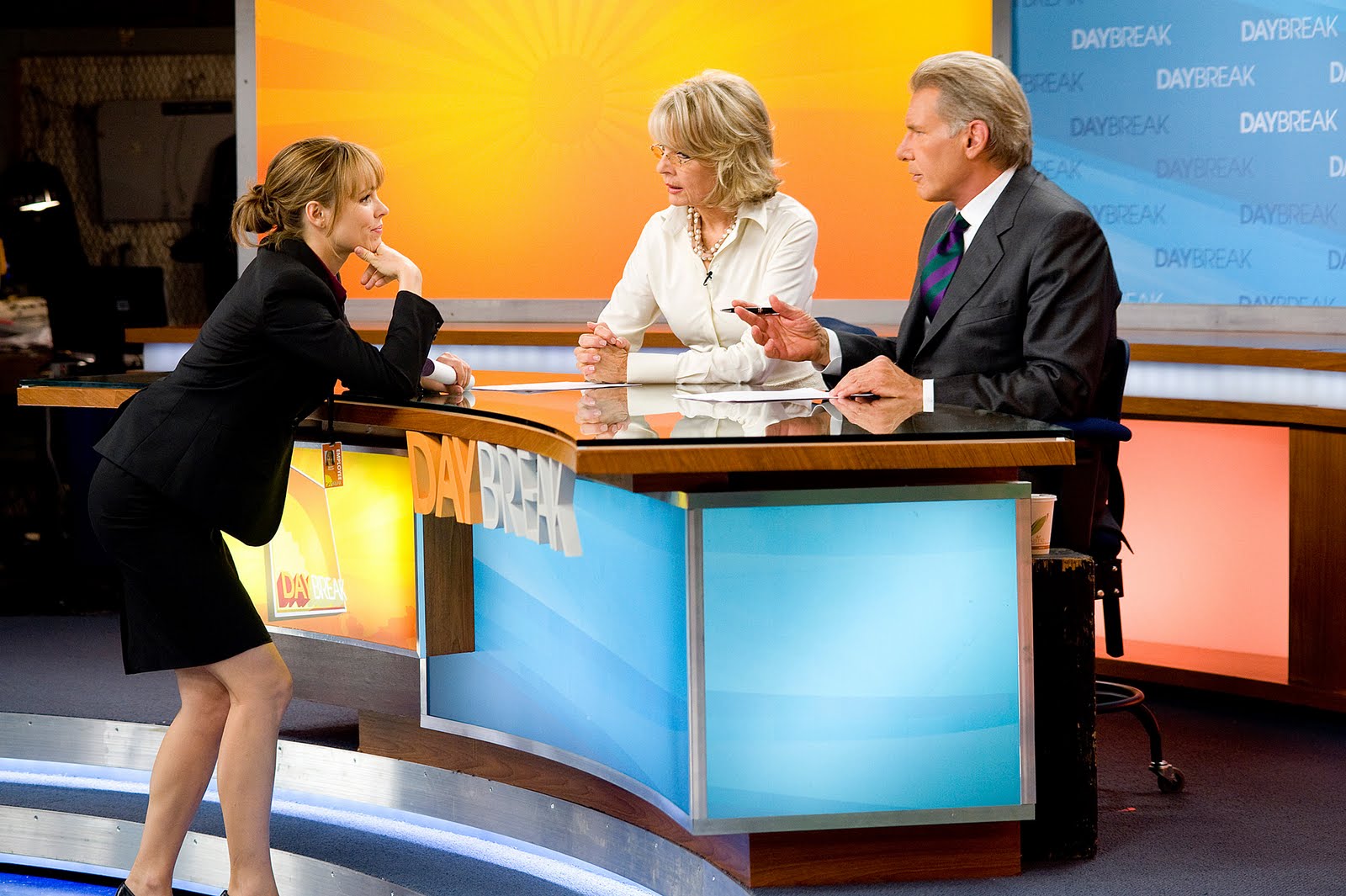 "The romantic comedy "Morning Glory," directed by Roger Michell ("Enduring Love"), came to life on the big screen on Nov. 12.
"Television producer Becky Fuller played by Rachel McAdams ("Sherlock Holmes") has dedicated her life to her work; she barely sleeps and is so consumed with her career that she has never had time for a boyfriend, let alone personal time for herself. But just as things are looking up for her career, her boss tells her she's been laid off due to budget cuts.
"Shocked and disappointed, Fuller begins to look for work elsewhere. Finally, she gets an interview for the morning TV program "Daybreak." The show's ratings are in a downward spiral, and Fuller believes she can save them. She decides to get help from legendary news anchor Mike Pomeroy, played by Harrison Ford ("Extraordinary Measures"), to co-anchor with drama queen Colleen Peck played by Diane Keaton ("The Family Stone"). The anchors personal lives and qualms create obstacles, forcing Fuller to find a way to spice up the show before it gets canceled.
"Michell's display of the life of a TV producer was insightful. The story shows every nook and cranny of the day-to-day duties of a producer and what challenges they face. Michell also did an excellent job in immediately depicting McAdams' character as well as the other characters through various subtleties. However, it was obvious scenes were cut twice in the film. This leaves a void that provides a mystery for how the film makes its way to certain scenes.
"The actors did a wonderful job in bringing life to these characters. McAdams was superb in displaying a working-class women, driven solely by her career and who will do everything in her power to make things work. Her character drove the whole film, and she was successful in connecting with her character; she had the audience laughing with her, crying with her and even feeling completely helpless and frustrated right along with her. Ford also did well, playing the cold-hearted, stubborn and distant anchor.
"However, toward the end of the movie the viewers get to connect to his character as he breaks from his shell and tells his story. Keaton excelled as the drama queen with her sassy, suave remarks and dialogue. And even though Wilson wasn't necessarily one of the key players in this film, he did his part playing the charming co-worker.
""Morning Glory" is a perfect film for those wishing to see a heartfelt comedy, and provides insight to those looking to pursue a career in the TV industry. Not only will the audience feel a connection to the life of each main character at the end of the film, they will also feel a strong sense of determination to follow their own dreams.