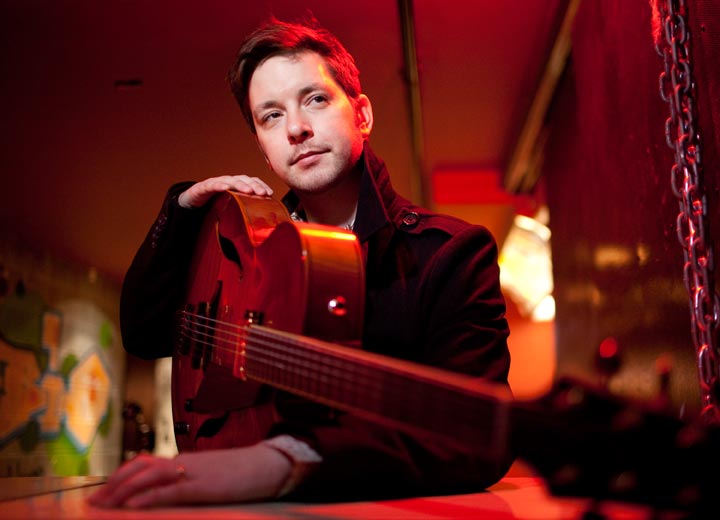 "Norwegian jazz guitarist, Lage Lund, creates a sound that ranges in pitch and tone, bringing into the genre a suave yet feisty attitude. He and his trio, including Orlando le Fleming on bass guitar and Rodney Green on drums, will be performing a concert in the Waterman Theatre in Tyler Hall on Saturday, Nov. 20.
"Before he became interested in music at the age of 13, Lund had other aspirations in mind.
""I was into skateboarding, but there's a lot of snow in Norway," Lund said. Other jobs came to mind as well. "I thought driving a snow plow would be a good job," Lund said. His interest in music came when his dad showed him an old guitar, and he decided he wanted to start his own rock band.
"As for his interest in jazz music, Lund called jazz a "social form of music," and that it includes "a fair amount of freedom and responsibility."
"Unlike other musicians, Lund also said there is no clear message or story behind his music.
""I just write it," he said, "[I let] the audience come up with their own story."
"Lund also claimed that proving his talent in the music business is "definitely ongoing," adding that in reality, "you're proving yourself to yourself."
"Lund creates a unique style in a music genre that many may assume to contain only smooth saxophone tunes and soft piano.
"With pop and rock being the popular music of choice in today's culture, Lund said that jazz is "always going to be marginal."
"For those attending the Saturday concert, Lund said he hopes that "people will enjoy it [and] walk away with a new interest [in jazz music]."
"The Lage Lund Trio will be performing in Waterman Theatre Saturday, Nov. 20 at 7:30 p.m. Tickets are $7 for Oswego State students, $12 for seniors/students/faculty/staff and $15.