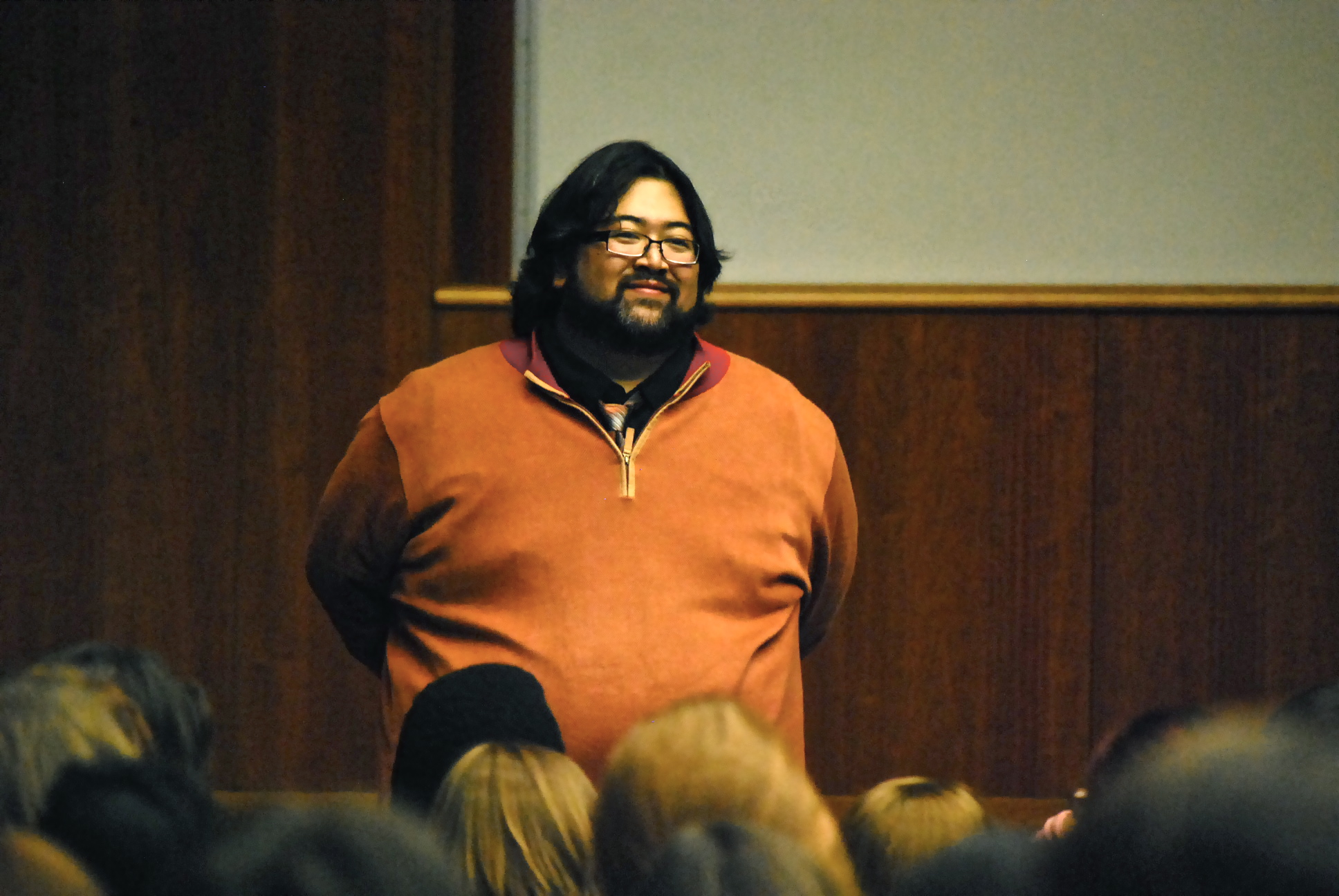 "Ira Sukrungruang, author and Oswego State alum, visited professor Leigh Wilson's Living Writer's Series class on Monday, Oct. 4 to discuss his memoir, "Talk Thai," and the nonfiction genre.
"Sukrungruang worked in the Creative Writing department for seven years where he taught class in Lanigan Hall. One exercise he and his students practiced had to do with perception and finding details in everyday scenery.
""I would line students along the window and ask what they see," he said.
"Dozens of Sukrungruang's poems and essays have been published in various literary magazines throughout his career. He also co-edited "What are you looking at? The first Fat Fiction Anthology" and "Scoot Over Skinny: The Fat Nonfiction Anthology." He currently teaches creative writing at the University of South Florida.
"It was in his office at Oswego that Sukrungruang wrote much of "Talk Thai." He said that on conference days, he "would write for five minutes between each student [he talked with]." Leaving the windy campus behind "was the hardest decision I had to make."
"As for when Sukrungruang writes, the seasons play a significant role.
""I don't write much in the summer," he said. "I get antsy. I do most writing during the school year because I'm teaching."
"Sukrungruang's minimal success in the fiction department led him into the non-fiction area.
""I wrote ugly, ugly fiction," he claimed. It was when a teacher suggested that he write about his culture that he got the idea to write "Talk Thai." "I wanted to understand my Thai family," he said. "I wanted to figure out my place in the world."
"Sukrungruang's "Talk Thai" follows his childhood as the son of Thailand immigrants adjusting to a new life in America. Despite his mother's determination to keep the family's Thai culture alive, "America was going to come through every crack in the house."
"Sukrungruang also gave advice to aspiring nonfiction writers in the class. He said to "read [your writing] out loud," and to "overwrite first- it's easier to cut than to add [words]." He added, "language is the only thing you have to work with," and that "you have to consider the ramifications outside of yourself."
"As an author, he stated that he "love[s] seeing things with a different set of eyes." He added that in writing, "I pick and choose what I tell." He said, "The most beautiful thing about being a writer is that there are so many infinite decisions."
"