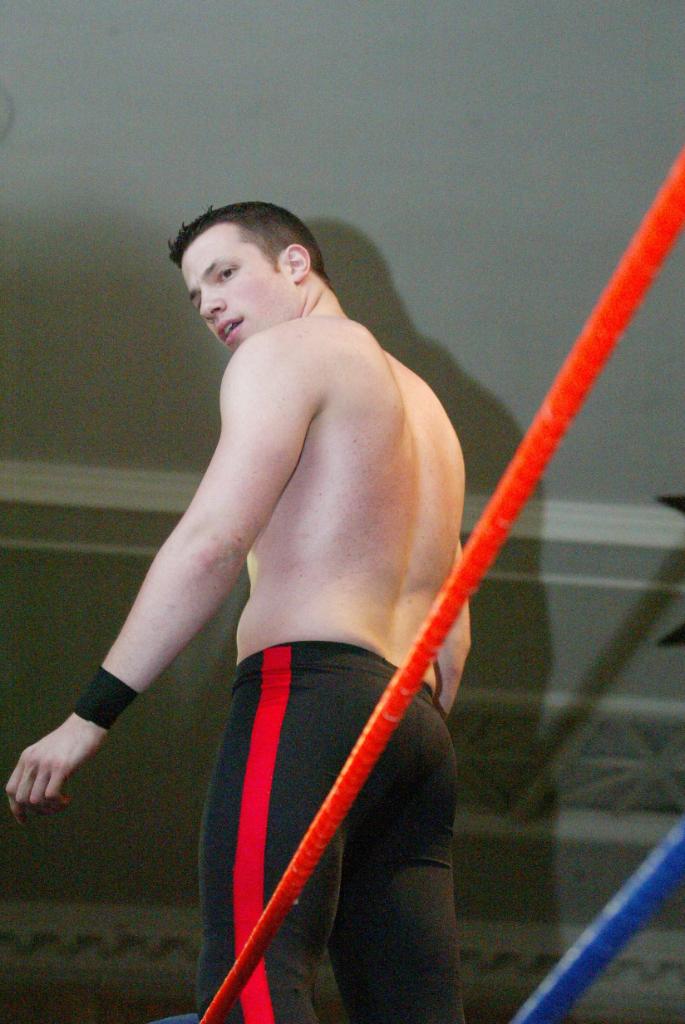 "This past Friday, Oswego State senior Kevin Graham spent his night in Binghamton to fight in a Squared Circle Wrestling (2CW) match.
"2CW is the premier independent pro wrestling company in the Northeast. Unlike what you see on television with World Wrestling Entertainment, 2CW focuses on wrestling more than the entertainment aspect of it. However, that doesn't take away from the exciting atmosphere.
""Being able to go out there and hear the roar of the crowd, it's such an adrenaline rush," Graham said, "that alone makes it all worth it."
"Despite losing his match, Graham was impressed with the outcome.
""It was a lot better received then I had anticipated it," Graham said, "A lot of people told me that after the last seven months that this match put me up to a lot better place in the company."
"Since Graham was a child, he was always drawn to wrestling. He idolized professional wrestlers such as Roddy Piper, Randy Savage and Chris Jericho, and always wanted to wrestle like they did.
""I never thought that I'd actually be able to do it," Graham said.
"While he wrestles, Graham tries to use the same styles as those he idolizes.
"Graham started wrestling with 2CW in the summer of 2008 and participated in his first match in February of 2010.
""I'm still young; I'm healthy," Graham said. "This is the perfect time for me to try it out."
"In order for Graham to be in top wrestling shape he had to go through a lot of physical and mental training. This included hours of cardio and ring training.
""Train hard, keep your head up, and if you're good, people will notice you," Graham said. "So you have to go out there and be the best that you can."
"Audience members recognize Graham's talent and hard work and have even given him the name Kevin 'The Man' Graham.
"Being the best you can sometimes comes with a price. Graham has suffered a bad sprained ankle and several bruised ribs while fighting.
""I don't even know when I get hurt because the adrenaline is so high," Graham said.
"Regardless of pursuing his dream, Graham has continued with his double major in graphic design and broadcasting.
""Right now I'm trying to put my main focus on school and make sure I have all my priorities straight," Graham said. "Once I get out of school I'll try to figure out what roads I want to start taking."
"Graham is also the president of the Pro Wrestling Club at Oswego State. The club meets every Wednesday night from 7-9 p.m. in the Campus Center to watch different types of wrestling, WWE pay-per-views and attend nearby shows.