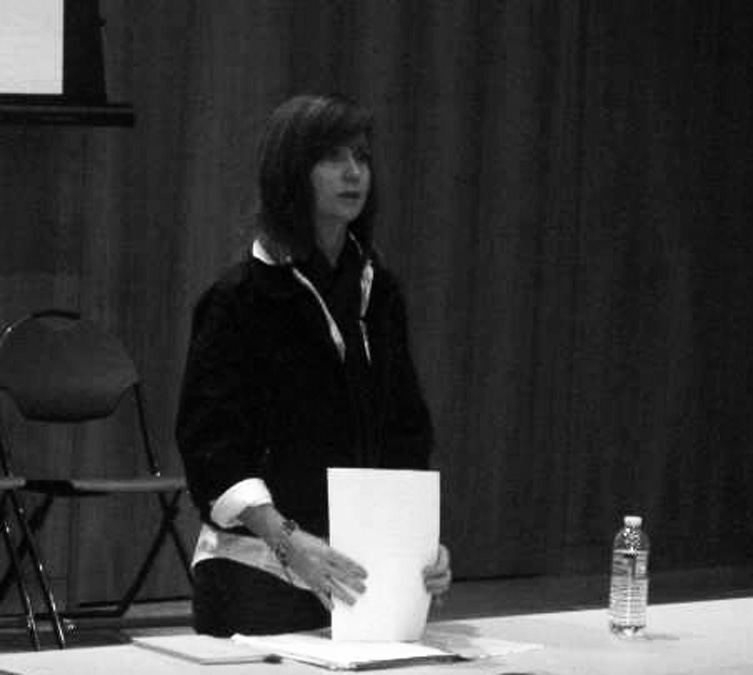 "Poet Teri Youmans Grimm visited the Living Writer's Series class on Monday, Sept. 27, to discuss poetry to students, as well as her first collection of poems, titled "The Dirt Eaters." Grimm has taught at the writer's workshop at the University of Nebraska at Omaha and her work also appeared in The Nebraska Review, The Baybury and several other publications.
""The Dirt Eaters" reflects Grimm's life growing up in the South. She stated that the first poem in the collection, "Down South Vapors," actually started out as an exercise for using unique diction. She said that people who aren't from the South viewed the locations occurences as "intriguing" once they read her poems.
"Grimm gave striving poets several techniques for writing. She stated that "imagery is the cornerstone of poetry" and that poetry is about diction and the way words sound. As for form, she advised students to consider content and to play with form.
"Among the texts Grimm recommended for those interested in writing poetry were Richard Hugo's "Triggering Town" and Charles Simic's "Uncertain Certainties."
"Grimm also advised students to study the work of other writers, and that writing is a challenge.
"Grimm received her Bachelor of Fine Arts in writing at the University of Nebraska at Omaha and Grimm later accomplished her Master of Fine Arts in writing from Vermont College.
"Poetry not only stemmed from Grimm's love of writing, but also from her love of film. Grimm stated that she learned "a great deal of poetry by [studying] cinematography." One of her poems portrayed the silent film actress, Louise Brooks.