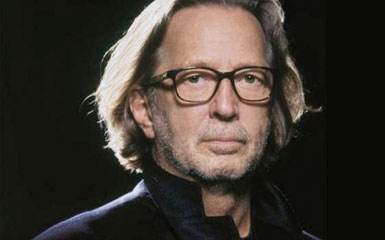 Three-time Rock and Roll Hall of Fame inductee Eric Clapton released his 19th studio album "Clapton," on Sept. 27. Clapton is considered one of the most influential guitarists of all time, and has experimented with different musical styles throughout the years. Yet, he always stayed rooted with the blues.
The opening track, "Travelin' Alone," shows off Clapton's blues roots, with its gritty melody and soulful guitar riffs forcing the listener to automatically tap their toes. The song establishes a theme of self and identity for the album.
The album consists of a lot of vintage style blues tracks such as "Rockin'," "Judgment Day," and "River Runs Deep." Singer-songwriter J.J. Cale and Clapton collaborate on the song trading low, crisp vocals and guitar riffs while playing along with the London Session Orchestra. The combination proves to be a magnificent, if not better, rendition of Cale's original.
Although there are a lot of New Orleans jazz inspired covers such as, "When Somebody Thinks You're Wonderful," and "My Very Good Friend the Milkman," both originally done by Fats Waller, Clapton also threw in some touching and meaningful tracks on the album as well. These include "How Deep is the Ocean" and "Diamonds Made From Rain," which features Sheryl Crow. Crow and Clapton harmonize beautifully in the chorus of the song, however, Crow is barely audible in the rest of the track and should be featured more.
The last song on the album is "Autumn Leaves." The song is especially somber compared to the rest of the tracks on the album. Yet it's beautiful in a typical, Clapton-like fashion. The lyrics end with Clapton singing, "Yes, I miss you most of all my darling, when autumn leaves start to fall," about three quarters of the way through, and then his guitar sings all the way to the end with a melancholy melody.
Clapton certainly pulled through with this album. His voice sounds better than ever with a soulful grit. His fans will be satisfied with this collection of songs.