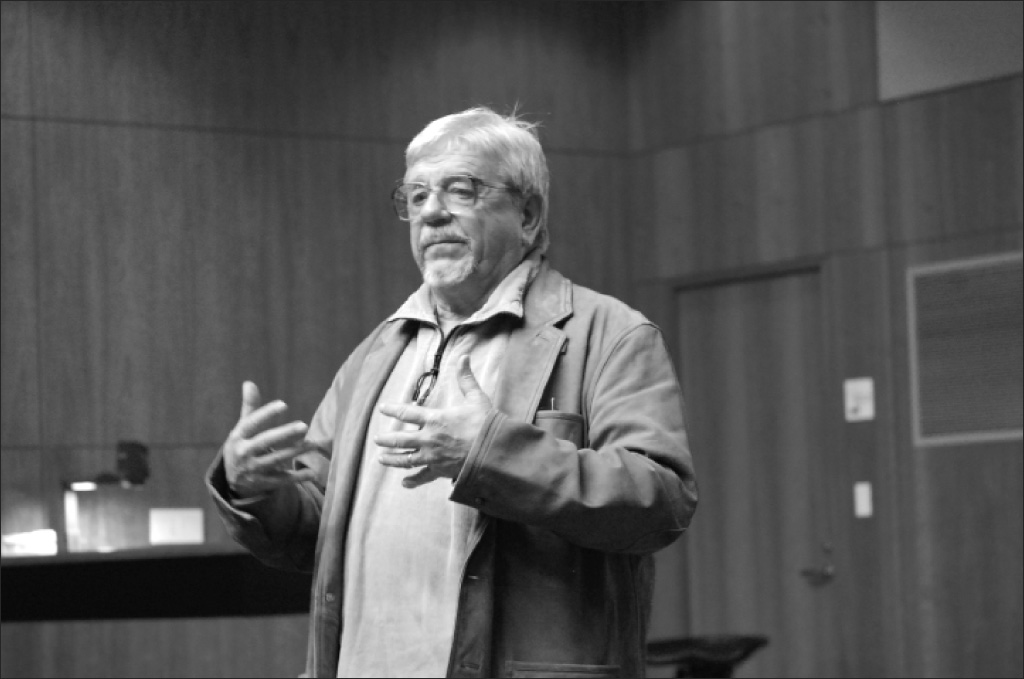 Distinguished poet and writer Lewis Turco returned to Oswego State on Monday, Sept. 20, as part of the Living Writer's Series. Turco has written over 40 books, including his latest collection of poetry "The Gathering of Elders" which was published on Sept. 1.
Turco spent much of his life in Oswego County, but now lives on his family's farm in Maine. He still gathers inspiration from his former home region.
Leigh Wilson, the professor of the Living Writer's Series class, said that Turco was an obvious choice to present to the class. Turco, she said, founded the creative writing program at Oswego State in 1965 when there were no comparable courses in the nation.
"We owe him a huge debt of gratitude," Wilson said.
Turco says that his passion for writing began at a young age. By the time he was in high school he was already reading the works of famous authors and experimenting with his own writing style. Mark Twain and Edgar Allen Poe were amongst Turco's professional influences. Their literature covers other realistic topics than some writers, he said.
"I'd read Whitman [back then], whom I've hated ever since," Turco said. "He's a 'Pollyanna'….he's always up. I hate Pollyanna's. Everything's always great."
Reading different authors, however, made Turco aware of the struggle between rhymed and free verse. He even took the pen name "Della Diablo" in high school and enjoyed writing poetry for a column under this name. He would then write contrasting poetry under his own name to try to start debates about rhymed and free verse.
"I had a wonderful time doing all these silly things in high school. And I still do," he said.
Turco carries on the tradition of writing under two different names decades later. This gives him an opportunity to write in a wider variety of styles, he explained. Poetry published under his birth name generally has a writing style that is more free than works published under his current pen name, Wesli Court. Wilson said that works published under Court's name usually have darker subjects than works under his birth name. Court, she said, writes magic realism and supernatural mystery.
"A Gathering of Elders" was published under Court's name and is his first book of rhyme and verse published in the last 29 years. He prides himself on this book being different from his other works and says that it shows that he is a diverse writer.
"That's one of my slogans," he said. "The more you know how to do, the more you can do."