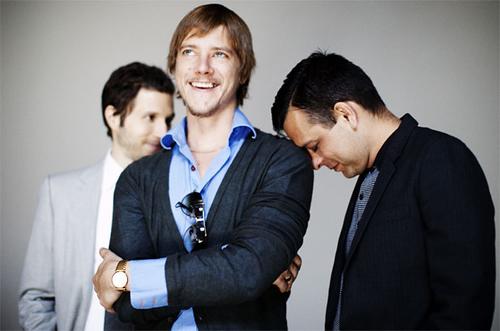 "The post-punk revival band Interpol released their self-titled fourth album on Sept. 7, but the band's future is cloudy after bassist Carlos Dengler left the band following the album's completion.
"The band (singer/guitarist Paul Banks, guitarist Daniel Kessler, former bassist Dengler, and drummer Greg Drudy)continues to evolve on this album. Their music has always been interesting, but it's less eerie than their earlier work. Their first two albums, "Antics" and "Turn on the Bright Lights" relied on guitars over the keyboards used in their later work. Their previous album, "Our Love to Admire," established a darker tone but it still sounds different from their latest release.
"In recent years, the band's songs have become more abstract, and have slower tempos. The song "Lighthouse" from "Our Love to Admire" hinted at this new direction, but it doesn't have as many minor intervals or open chords that the songs on "Interpol" have.
"Fans may be concerned that the band's newest songs sound really similar. However, this might be an intentional move. "The Undoing" the album's closing song, is about being fashioned to someone else's liking. Banks sings: "I was chased, thrilled and altered, and it raised me." Later he sings "I always thought you had great style…and style was worthwhile because…I was on my way.
"Maybe the band is telling its fans that they are having an identity crisis. Despite the onslaught of poor reviews this album has received, hopefully die-hard fans will listen for an obscure message. Thankfully, the band shows no signs of stopping their musical evolution anytime soon.