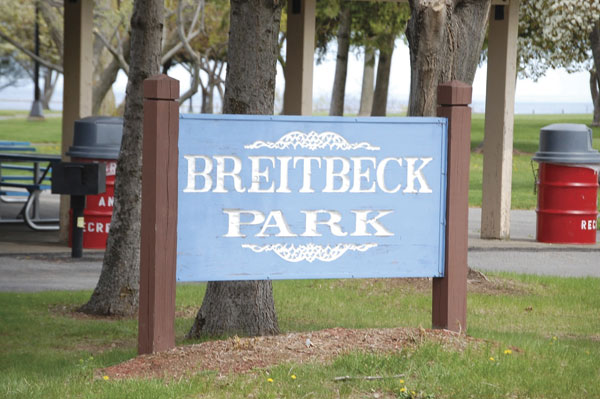 Is the future of the city of Oswego's mainstay summer festival in limbo?
Harborfest, regularly scheduled for the last full weekend in July in Oswego, may see a reduction in size in 2011 if Oswego's common council decides to cut overtime costs for city workers' overtime pay.
At a council meeting on April 12, the council approved a measure to cover overtime pay for city workers during the festival for this year by a vote of 5-2, but questions were raised about the future of the outdoor festival.
Councilor William Sharkey expressed economic concerns from residents of his district as one reason for a possible downsizing.
"I believe Harborfest should stand on its own two feet," Sharkey said. "City taxpayers shouldn't have to fund it; it's more than time for Harborfest to pay its own bill."
Sharkey also stressed the increase in city taxes from recent sewer renovations were a main cause for concern among Oswego residents. Though it is too late to cancel this year's Harborfest due to the approval of public space and the booking of bands, Sharkey said the council should closely examine the necessity of supporting Harborfest.
"If Harborfest wants to have their party then they should be the ones paying (for) it," Sharkey said.
Other councilors, including Constance Cosemento, echoed the need to review next year's budget for overtime funds.
"As much as we would like to see this great event take place, we need to take a hard look at the funding for it." Cosemento said.
Cosemento said residents in the first ward questioned the overall impact of Harborfest every summer as well. The majority of residents want to see it stay, but would like to see it more family-oriented, with more venues on the waterfront.
"I think that it shouldn't go away," Cosemento said. "But they do need to change the way they operate."
She also raised concern about the economic impact of Harborfest. Though it is commonly accepted as a moneymaker for the city, Cosemento said some businesses are claiming that notion untrue.
"A lot of businesses say they don't make any money from Harborfest," Cosemento said.
"Citizens like to see it [Harborfest] actually make money, and that's something we have to sit down and come to a resolution on. Are we getting a return from Harborfest?"
The pinnacle summer event brings in an estimated 250,000 people to the city of Oswego and has been a part of the community for over two decades. The event has been named a "Top 100 Event in North America" by the American Bus Association on five separate occasions. The fireworks show placed number eight on www.fireworksguide.com's "Largest, Biggest and Best Fireworks Displays Worldwide" list.
A decrease in the budget for city workers could mean a drastic downsizing of the fireworks spectacle, including a toppling off the charts for one of the most notable festivals in the Northeast.
But Harborfest officials said they cannot worry about a possibility of the fesitval being canceled at this time. Thomas Van Schaack, executive director for Oswego Harborfest, said he is looking at the budget for Harborfest one year at a time.
"We can't cross that bridge until we get there," Van Schaack said. "If they cut overtime, we will need to figure out how to (show our) respect for on-site EMS personnel and other workers."
He said the city does not directly fund Harborfest, and that the majority of funding for the event comes from sponsorship money. The power to cut back on event staff and city workers may limit the size and capability of Harborfest, but Van Schaack stressed that it is a self-sustaining festival.
"We just need to get through this year, and when the budget is re-evaluated, we will see where that takes us," Van Schaack said.
As for the city, they are simply focused on doing whatever makes sense economically at this time. And that means cutting $77,700 from a summer festival the council sees as expendable.
"Sometimes people don't want to hear the negatives," Sharkey said. "I'm not negative on Harborfest, either. I'm negative against Harborfest spending."