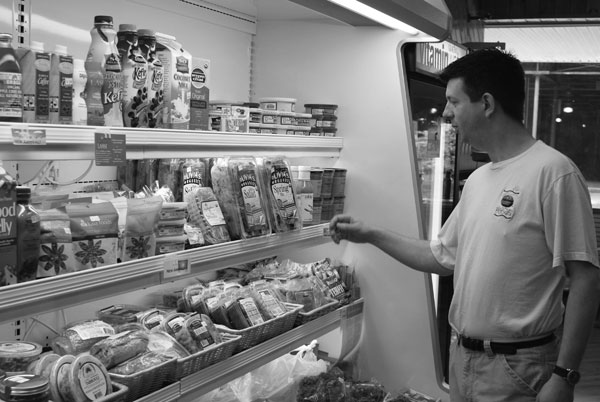 Vanilla beans propose a lot of importance. For cooks, the long and skinny brown pods make the difference between crèmes busting with flavor, and those that fall flat.
The seeds, harvested by splitting the bean lengthwise and scraping them away from the skin delight taste buds with a subtle spice and aromatic bouquet.
But the bean's drawback is its expense. The labor-intensive cultivation of vanilla orchids requires constant care from growers in Mexico and Madagascar. Once the orchid's flowers blossom, it is a race against the clock, as workers have only 12 hours to hand-pollinate every bud.
Yet the price of all this work is still worth paying. Cheaper, artificial brands of vanilla replicate the signature flavor through a compound called vanillin (C8H8O3). Vanillin itself is most easily synthesized from lignin obtained as a waste-product of commercial papermaking. After the lignin has been discarded from paper mills, it can also be reused to produce vanillin. That is why most artificial vanillas contain lignin-sulfonic acid, a known toxin and carcinogen in humans. If artificial vanillin is not made from the lignin-sulfonic acid, it is produced from raw petrochemicals.
The only place to buy whole vanilla beans in Oswego, and avoid those chemicals, is The Mustard Seed at 18 E. Cayuga St. They obtain their vanilla seeds from Frontier Natural Products Co-Op, a company committed to fair-trade practices. In 2007, Frontier began purchasing offsetting renewable energy credits, making their shipping system completely carbon-neutral. Retailing Frontier's products is just one way The Mustard Seed contributes to the environmental and health conscious community, said Eric Mena, The Mustard Seed's manager.
"Some things are grown much more cooperatively with the environment than others," Mena said. "You may not be able to be part of the solution, but you don't have to be part of the problem."
Mena said the store carries nothing with preservatives or high fructose corn syrup. That's something customers appreciate.
"They have products I prefer," Kathy Arcadi said. "They're whole food natural and I can count on the fact that there is nothing artificial in them."
Arcadi, who shops at The Mustard Seed regularly, used to suffer from chronic fatigue and fibromyalgia. She said she her symptoms went away when she removed artificial foodstuffs from her diet. Arcadi wouldn't be able to get the food products she needs without the The Mustard Seed. Their emphasis on whole foods and vegetarian fare also allows vegetarians and vegans in Oswego County to live with more lifestyle options.
More people seem to be choosing alternative food these days as criticisms of the corporate-driven supermarket food system reach the mainstream. An anti-agribusinesses movement has gained momentum lately with the popularity of books like Michael Pollan's "The Omnivore's Dilemma" and Eric Schlosser's "Fast Food Nation." "Food Inc.", a documentary about the downside of large-scale corporate farming, was nominated for an Academy Award for Best Documentary earlier this year.
Mena said that in order to foster community-supported agriculture in the area, The Mustard Seed buys from local producers whenever possible. He cited Foster Farm eggs as well as honey, rice cakes, bulk foods, chocolate products and produce as products obtained locally. Mena said buying local products supports the local economies as well as cuts down on harmful emissions related to shipping.
Another way The Mustard Seed offers consumers environmentally friendly choices comes from its home supplies. Products from BioKleen, Seventh Generation and Earth Friendly Products promise to give similar results to name-brand cleanser, but without the harmful chemicals. The store even sells products most would overlook in their environmental impact, like biodegradable napkins and toilet paper.
Gloria Yerdon, who works for The Mustard Seed, said she uses the cleansers regularly, especially the bio-friendly fruit wash, which removes pesticides from produce.
"It's pretty price comparable, and you're going to get the better quality," Yerdon said.
On the business side, Mena said The Mustard Seed has seen increased profits in each of the five years since it opened. Brent Lewis, the owner of The Mustard Seed is set open a Syracuse branch called "Green Planet Grocery" this upcoming May.
"The business is doing very well," Mena said. "We credit that to the heightened awareness that health is important. As a community, organic and natural products are becoming much more mainstream. We have a group of local customers who depend on us to continue to get the best quality foods we can."