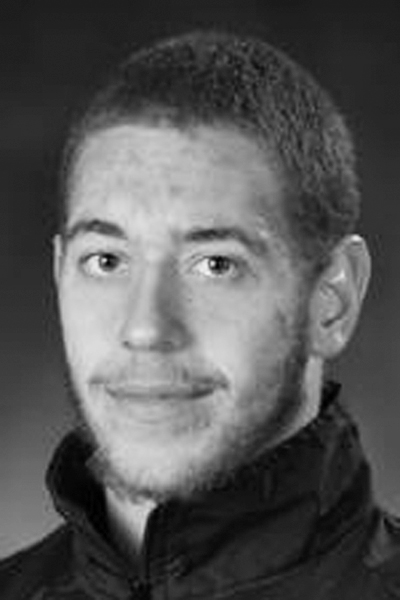 Oswego State swimmer Nick Masia has been named Athlete of the Week for his impressive times in the Jan. 30 meet against SUNY Geneseo.
He placed first in each of his three events, swimming a time of 1:49.88 in the 200-meter freestyle and a 5:04.86 in the 500-meter freestyle. He was also a participant in the 400-meter freestyle relay and has won seven of his last eight individual events.
While in high school, Masia played many recreational sports besides swimming, such as basketball, soccer, baseball and hockey. However, in seventh grade he chose to concentrate solely on swimming and the freestyle stroke.
Masia always works hard when it comes to swimming. He practices for more than 20 hours a week and trains whenever he can.
"The Florida training trips are a lot of fun," Masia said. "People think it's just fun but it's a lot of training and hard work."
When he is on breaks, Masia enjoys helping out his 16-year-old brother by giving him as many tips as he can, along with lending a hand with the rest of the swim team in the summer.
In the offseason, Masia continues to work out by swimming, running and lifting weights.
"Usually we want to start our training over the summer to get ready to go," Masia said. "We have a long season, starting in September and going to February."
A major contribution to his accomplishments comes from his teammates and coaches.
"It is really a team atmosphere," Masia said. "We all just help each other. A lot of our alumni give tips and work through things if anyone is having any problems."
Masia has enjoyed his senior year, especially being declared captain of the team.
"Our senior meet was great," Masia said. "This year there is a lot of senior recognition so it means more to me and I try to work harder."
On Senior Day, Masia also took first place against Buffalo State in the 1000-meter freestyle.
Although he will soon be graduating, Masia hopes to keep swimming in his life. He has not ruled out the possibility of a few triathlons in the future. He also plans on sharing his keys to success.