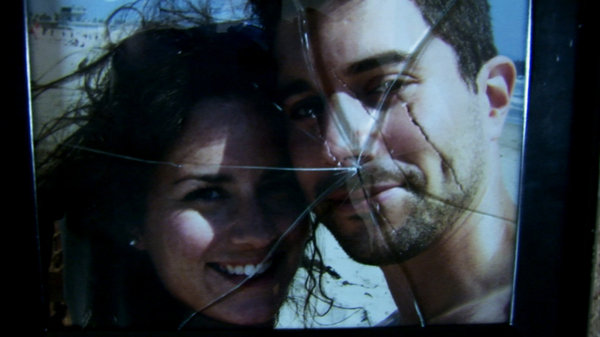 With select showings and tremendous hype, "Paranormal Activity" drove millions of viewers to the movie theater but when all was said and done, it didn't live up to its potential. This Halloween hit is better left unseen.
Starring Katie Featherston and Micah Sloat, the audience is taken into a relationship that is on the brinks because Katie has a paranormal disturbance following her.
As the movie progresses, Katie starts to feel a greater presence by the unknown apparition during the night. The audience watches as Micah sets up video cameras in order to capture the creature on film. Ouija boards, microphones, cameras and baby powder all are used in attempt to make contact with the ghost.
As viewers watch the night-to-night happenings of the ghostly presences as things fall off counters, stomps are heard coming up the stairs and picture frames are shattered, leaving the couple uneasy.
The film builds anticipation for what happens next and leaves the audience lingering on their emotions until they get bored by the lack of action.
The acting by Featherson and Sloat was incredible. The veracity and emotional delivery made watching the film believable and that the story was true. Nothing seemed to be out of place when it came to how a man tries to protect his fiancée when things are troubling her, and her character does well as she picks up on normal tiffs that a couple goes through.
Writer and director Oren Peli did a good job making the audience believe that it was a real story. The movie, however, could have used a little more thrill and fright.
The movie left audiences wanting more and upset with the box office claim that it was the thrill of the season. With predictability and slow moving action, it's not one of the best flicks to see this season. It was meant to scare viewers and it didn't hit the mark until the last five minutes. It may not have been worth the hour and a half that you sit waiting for that moment to happen, unless you like the anticipation building within you.