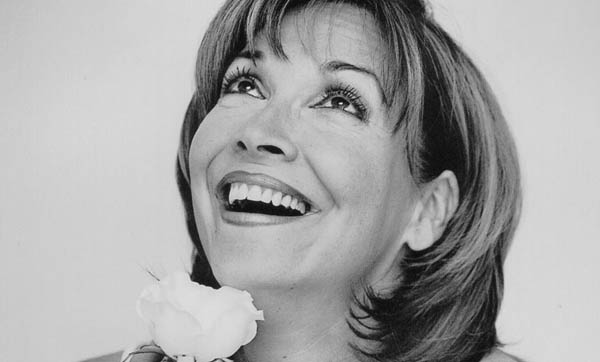 Award-winning soprano Andrea Huber will perform "A Little Weill" at 7:30 p.m. Thursday, Oct. 22, in the Sheldon Hall ballroom as part of Oswego State's Ke-Nekt Chamber Music Series.
Her performance will explore the life, career and music of Kurt Weill, composer of such works as "Threepenny Opera" (which includes jazz/pop standard "Mack the Knife") and "Mahagonny."
The show follows Weill's career from popular Berlin musical theatre to Tony Award-winning Broadway compositions. Throughout his career, the versatile Weill collaborated with a range of creators including Bertolt Brecht, Ira Gershwin, and Ogden Nash.
A classically trained singer, actor and dancer, Huber has performed in such operas as "La Traviata," "The Marriage of Figaro," and "Die Fledermaus" in Europe and the U.S. She has performed Kurt Weill programs in Cologne, Wiesbaden, Bern, and Frankfurt, Germany.
Huber will also lead a College Hour vocal master class, free and open to the public, at 12:40 p.m. Wednesday, Oct. 21, in room 41 in Tyler Hall. For information about this session, contact Todd Graber of Oswego State's music department at 315-312-2976 or todd.graber@oswego.edu.
Tickets to the evening concert cost $15 ($10 for seniors and children, $5 for Oswego State students) and are available through Tyler box office at 315-312-2141 or http://tickets.oswego.edu. Parking is free in campus lots on evenings and weekends. For more information, visit http://www.oswego.edu/ke-nekt.