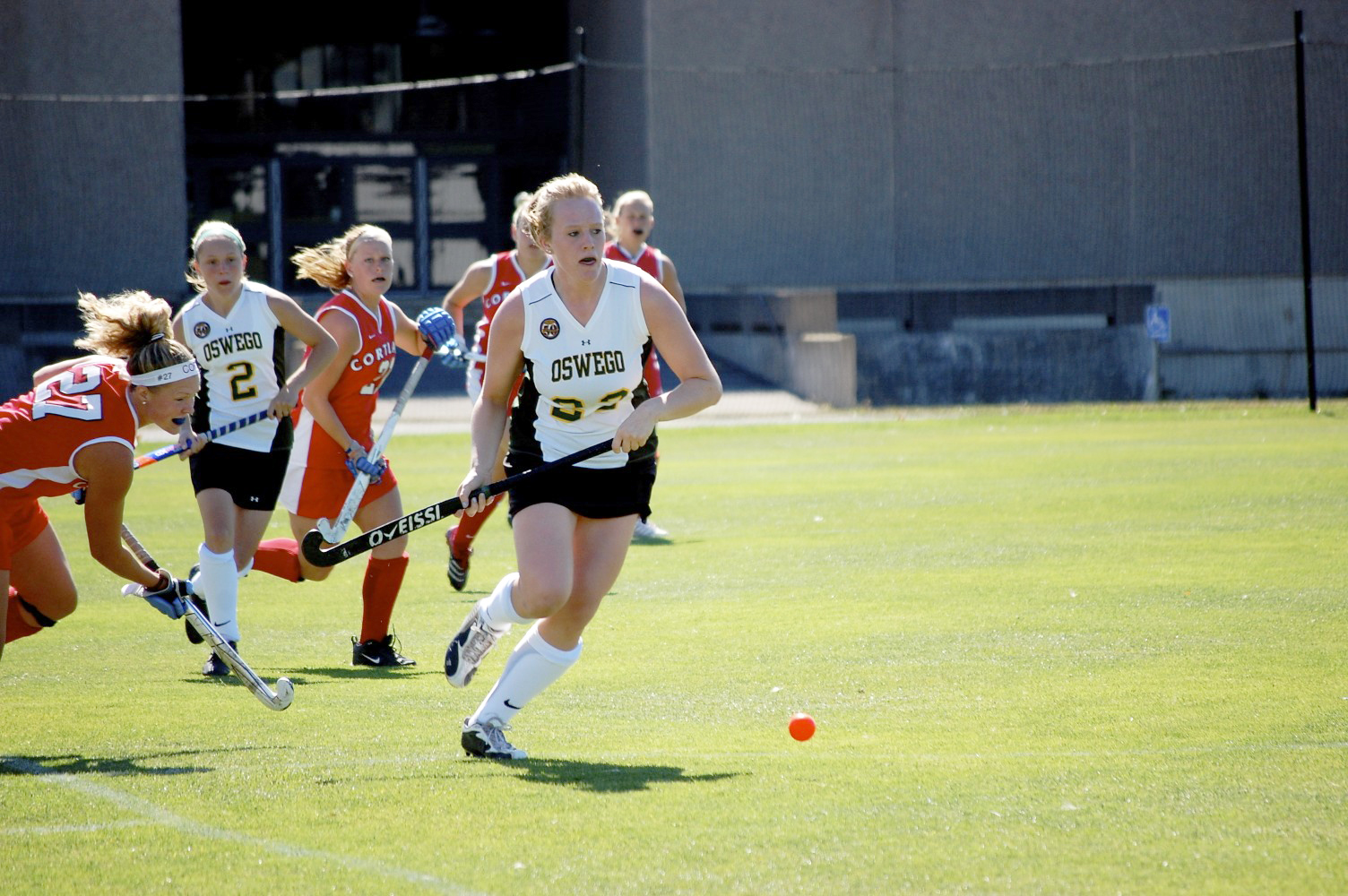 When the Oswego State field hockey team took the field against SUNY Cortland, it had been 11 days since the last time they scored a goal, and even longer since they scored against Cortland. So when Brittany Roetzer finally found the back of the net to take a 1-0 lead in the first half, scoring the Lakers' first goal against Cortland since the turn of the century, it was bedlam.
The lead lasted most of the first half but the sixth-ranked Red Dragons proved to be too much and went on to win 4-1.
The Lakers struggled offensively, while the defense was backed up all game long. Junior goalie Jamie Scharfe stopped 22 shots.
"Jamie is the backbone of our team," head coach Brandi Ostrander said. "She stepped up and deserves all the credit in the world for her performance."
Scharfe expected the tough workload against the ranked Red Dragons.
"I knew I was going to see a lot of shots, so I knew I would have the opportunity to work," Scharfe said. The Lakers stood tall in a tough contest.
"My team came ready to play today," Ostrander said. "Every game we strive to be better than the last one. We just want to take the mistakes and improve on them."
With the loss, the Lakers fell to 1-4 overall and 0-1 in conference play.