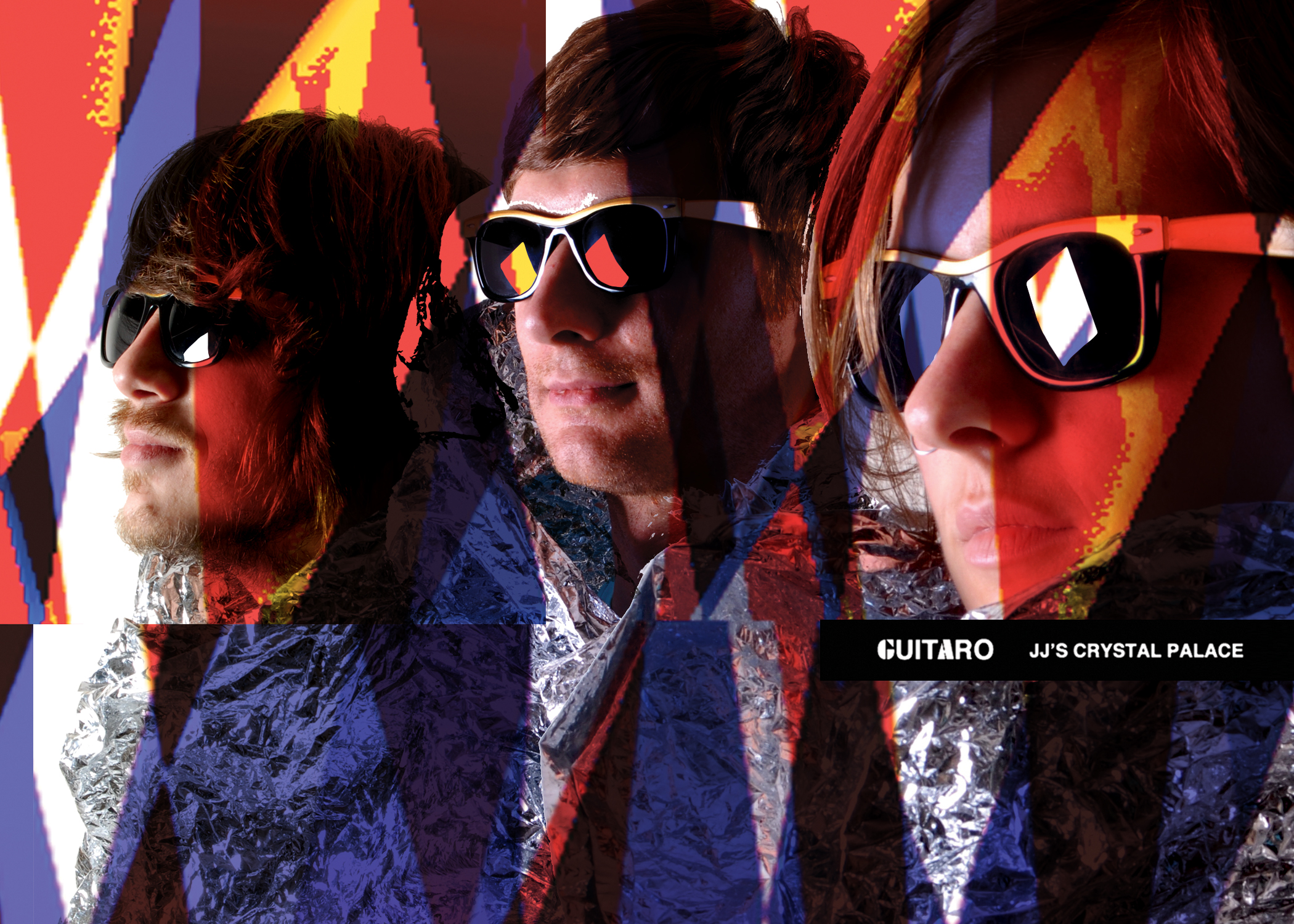 Guitaro is a post-shoegaze electronica outfit from Vancouver that has flown under the radar too long. I spoke members Jeremy Unrau, Mark Weibe and Heather Warkentin with them about their latest album, "JJ's Palace."
Q: Guitaro has been together for a long time now. How has the group changed since its inception in 1997?
Unrau– We're down a member and we're older. The aesthetic we're chasing has shifted and our sound is a little more mature.
Weibe – The biggest change for the band was probably when we went from a four piece to a three piece when our drummer left several years ago. We decided we would continue working as Guitaro but we haven't played live since then. That's the next step.
Warkentin – With three members we've primarily been a studio band. Due to life in general, all three of us have not been playing or writing together as often. Jer and Mark have been collaborating consistently since "Futura Black" but I haven't been as involved. This will most likely change if we play some shows.
Q: You all took a break after 2002's "Futura Black." What made now the right time to get the band back together?
Group Response – Not sure we'd call it a break. We've never really not been together, just not active publicly. These songs were all born during that period, and with us in one form or another for years. "JJ's" was a long process. Getting the album done between family, jobs, and busy schedules just took a long time.
Q: What was the inspiration behind your latest work "JJ's Crystal Palace"?
Group Response – It was the drive to make more Guitaro songs and it felt like the music we just had to make. It's music that we want to hear. It could also be viewed as mix of our influences filtered through our collective creative process. We were just trying to make something that feels right and sounds right to us. There are a lot of people out there that will dig this album, we just haven't had a lot of exposure yet.
Q: Your music uses a lot of guitar and electronic effects. What draws you toward these effects?
Unrau – Heavy sounds and feelings. We've always felt influenced by electronic music, it just comes through much more on "JJ's."
Weibe– It's about experimentation and taking the music to another place and creating environments. We're not really about trying to sound like a band playing in a room together. It's more about song design and creating a certain sound and the effects are all part of building that sound.
Warkentin – Not having a drummer on this album has had an effect on the electronic effect presence, although we were starting to head in that direction shortly after "Futura Black."
Q: Your music is very cinematic. Has your music ever been used in a commercial or TV show or movie?
Weibe – Nothing yet for Guitaro but I have had music from my other solo projects Markattack and Sinewave in some TV placements. We're working on that. Hopefully there will be something that comes along soon.
Q: What are your plans for this year?
Weibe – Dust off the rust and figure out how to play live again since none of these songs have ever actually been performed before. Should be interesting and hopefully good too!