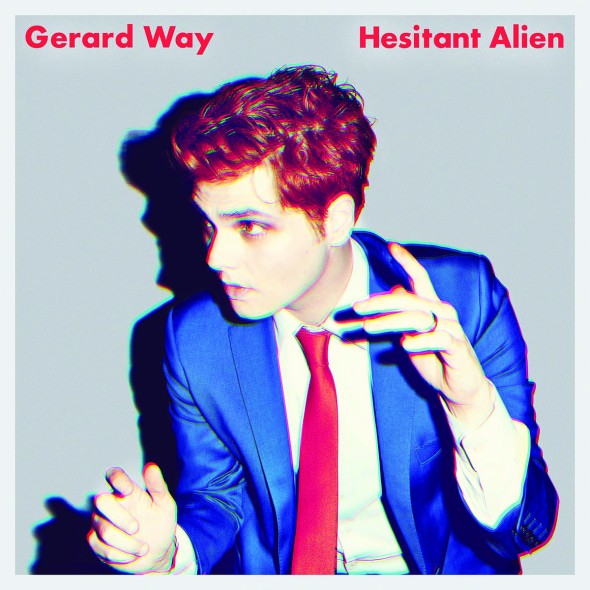 Gerard Way, former lead singer of the alternative rock/punk band My Chemical Romance, made his solo debut earlier this week with the release of his album "Hesitant Alien."
Almost a year and a half after My Chemical Romance's break-up in March 2013, Way announced his solo career along with the release of the first single off the album "Action Cat." Mikey Way, Gerard's brother and former bassist of My Chemical Romance, sings background to the song "Millions."
"I learned to accept my place in music as, I'm extremely different, but that's how I'm needed and that's why I belong," Way said in a recent interview.
After being held at gunpoint at the age of 15, Way dealt with depression, alcoholism and prescription drug abuse. However, in recent years, he has said his music and art have helped him to deal with his issues. Way has been sober since 2010.
Way is a musician as well as an award winning comic book author. Way won the Eisner Award for his comic book "The Umbrella Academy." He also wrote a mini-series to companion My Chemical Romance's final album "Danger Days: The True Lives of the Fabulous Killjoys." Way will be making his Marvel debut writing for an alternative Spiderman series.
"The most important song to me is 'No Shows'," Way said in a recent interview. "I think that's the song where I realized I was, in fact, making an album and it was, in fact, going to be ambitious."
"No Shows" is the second single that was released off the album. Released on Aug. 18, 2014, the song hit popular rock charts at number 42. The song was written, or as Way says "born," in Britain and is heavily inspired by Britpop culture. The song showcases Gerard's guitar playing abilities with a unique guitar solo.
"Brother," the third song off "Hesitant Alien" was almost abandoned by Way. "It didn't have [a] chorus forever, because I didn't want to make a big chorus," Way said in a recent interview. The song has a beautiful keyboard solo, which resonates throughout the song. It is also the longest song on the album, clocking in at four minutes and thirty seconds.
"Hesitant Alien" is an alternative/ punk rock album with Britpop influences thrown in. Way wrote all the songs on the album and plays most of the instruments for every song. This includes the guitar, keyboards and bass.
Way stated in an interview that all the songs on the album were supposed to feel like they were choruses the whole way through. The sound of the album is reminiscent of My Chemical Romance's final album "Danger Days." However, it demonstrates Way's ability to make a successful and fun solo album.
"I think I'm trying to push stuff on the radio in a newer direction," Way said in a recent interview. "Stuff that hasn't really been on modern rock radio is what I'm going for."