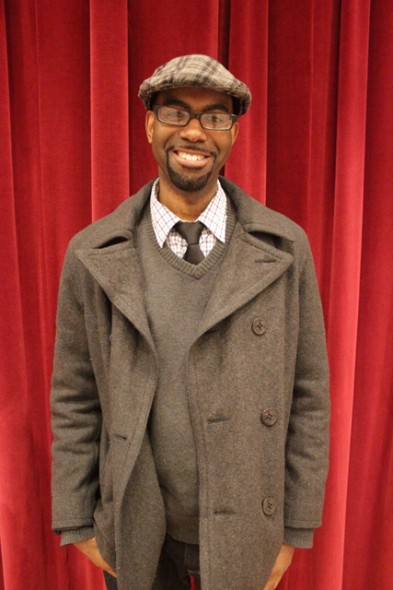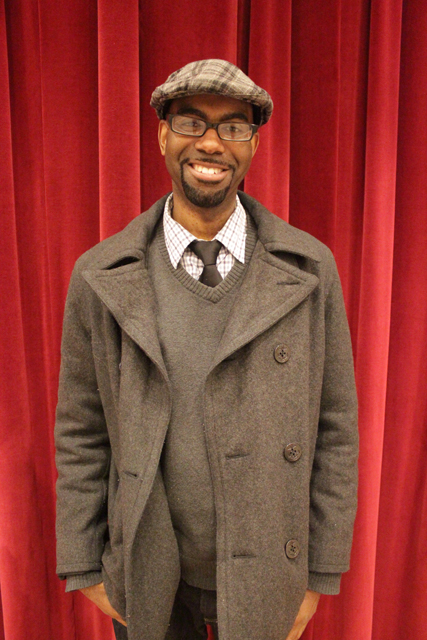 Smooth yet fast and unapologetic poetry filled the walls of Hewitt Union at the Black Student Union's "Night Of Spoken Words." The event, which was held Friday, Feb. 1, was the kick-off program to BSU's celebration of Black History Month.
A collaboration between BSU and the Student Association Programming Board, "Words" showcased student-spoken word as well as Emmy Nominee poet, Jon Goode.
According to Ronette Wright, president of BSU, it was SAPB's idea to start off the celebration by featuring Goode.
"It was pretty great, we have a whole bunch of events coming up until the 28 (of Feb.)," said Wright, who explained that the theme of the month is "Continuing our Legacy" and that their goal is to inspire our generation. "We would love for lots of diverse students to come out and learn about African-American culture and how it doesn't differ much from other cultures."
Student poets opened the night and were followed by Goode, who won the crowd over with his personal poems. From today's troubled youth to erotic poetry, Goode mesmerized the racially diverse audience with the southern rhythm of his verses. Goode, who hails from Richmond, Va. but now resides in Atlanta, Ga., borrows inspiration from his experiences in the city.
Organic laughter followed a poem entitled "Hell Naw" in which Goode described an interaction with an overly sexual female at an Atlanta club:
"She pursed her fake lips,
Pushed up her fake tits,
Flipped her fake ponytail,
And she gave me the finger,
With a fake fingernail'
And I was like, hell naw"
Goode later admitted that he catered his performance to the crowd. "I usually have a straight set that I do," said Goode, who was inspired by the students that performed before him. "I strayed heavily away from that set because the students who went before me put a bunch of different poems in my mind and spirit."
Goode, who was featured in HBO's Def Poetry Jam, said that he draws inspiration from everything that surrounds him.
"There's a story, there's a poem, there's a song, there's a script on the other side of your door every morning, and whether you chose to write it or not, that's up to you," Goode said. "But life in and of itself is full of inspiration, with beautiful moments, with heavy moments, joy, pain, the things that make life wonderful, that make up your tapestry of life, it's all out there and can be put into the art."
Throughout his performance students laughed, cheered, clapped and, most importantly, related to his words. Goode credits his easygoing swag to his conversational style of writing and the poets who nurtured him and encouraged him to stay true to himself.
"Usually when I'm going through the poem, some people say they don't even know when the poem started," said Goode, who later explained that when he started performing he was not comfortable on stage. "I used to pull my hat all the way down onto my face, so you couldn't see my eyes and I couldn't see you but I learned to stop."
Goode encourages aspiring poets to find their "genuine voice" and said that being comfortable on stage just comes with time. When the night was over, Goode stayed and took questions from the students who had faced the harsh Lake Effect snow to watch him perform.
The Black Student Union holds educational meetings every Wednesday in Campus Center room 201 at 7 p.m. Their next event as part of Black History Month is a roller skating party taking place this Saturday, Feb. 9 in Hewitt Union from 8-11 p.m.