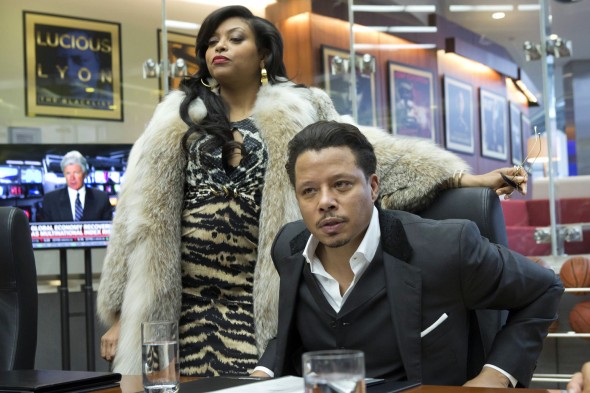 When FOX debuted "Empire," a television series that follows the fictional and conflict-filled Empire record label, it is hard to believe that it would have amounted to the level of success as it has. As the show follows the corporate-heading Lyon family through the inner workings of the hip-hop/R&B music industry, viewers have become instantly attached to the multidimensional character constructions, dramatic, break-stopping moments and juicy plot lines.
One of the most appealing pieces of "Empire" is the diverse set of characters. This show is also one of the few shows on network television, especially a network with such a spotty and tepid record as FOX, that features a cast made up predominantly of people of color. This inclusive element to the show brings in big ratings on a weekly basis. With the show teeming with star-studded performances, viewers will be drawn in no matter the episode's focus.
One character in particular, Cookie, is important to note. The ex-con and ex-wife of former singer and current mogul of Empire, Lucious Lyon, Cookie is the television show's greatest inclusion. With moments of hilarity, this vulnerable and still power-hungry member of the Lyon family showcases strong talents in music production and manipulation. Played by Taraji P. Henson ("The Curious Case Of Benjamin Button"), the Oscar-nominated actress is unafraid and absolutely unstoppable as Cookie.
Other characters include Jamal Lyon, the gay, aspiring singer and son of Cookie and Lucious, who offers the show a sympathetic hero to root for. Viewers will be interested in his search to find his place in the industry and where his estranged relationship with his powerful father will end up.
The plotline of the show is just as absorbing as the characters. With the movement toward an initial public offering imminent and family drama that would make the family from "August: Osage County" uncomfortable, audiences will be enthralled into a world of crime and blurred lines of morality. They will pick favorites in the challenges of power and will inevitably be upset by plays made by some over others.
For some audiences, the only visible setback of "Empire" can be found in some overly dramatic moments. With melodramatic statements backed by corny musical numbers, different pieces of this otherwise terrific and masterpiece of a show are tarnished. However, even this cannot rescind the show's must-watch abilities.
The debut season of "Empire" is a strong one. With characters as passionate and fiery as they are, each moment will be like watching the Super Bowl of the music industry and family relations. "Empire" showcases characters that are human and crazy and complex;  this alone should make people want to tune in. "Empire," which is an obvious early pick for greatest breakouts in 2015, will close out its premiere season on March 18.