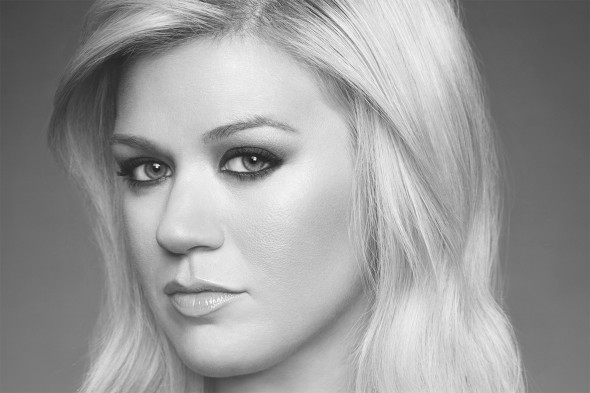 When Kelly Clarkson emerged as the first winner of Fox's "American Idol," she became an instant star. Labeled originally as America's sweetheart, the small-town girl with big dreams was nothing short of extraordinary. Her ability to belt out love ballads and consistently deliver Billboard hits has made one thing clear: Kelly Clarkson was made for Top 40 radio.
Through the release of a magnitude of albums and catchy hooks like "Behind These Hazel Eyes" and "Stronger," the soon-to-be-33-year-old does not seem to be stopping in her tracks anytime soon. On her latest album, titled "Piece By Piece," Clarkson provides listeners with more of the same in-your-head beats and radio-worthy blasts of prowess.
The lead single off the record is "Heartbeat Song." Released early, the track has performed modestly and its styling does not stray far off Clarkson's road. With pulsating instrumentals and flashy ranges, "Heartbeat Song," is a fine piece of pop music. Its pleasing sound and sweet melody is appealing in a world of downtrodden breakups.
With "Invincible," Clarkson lends herself in full force to a Sia-written track. The track is absorbing and in line with Sia's "1000 Forms of Fear," "Invincible" is brimming with vocal unleashings so few can do well. Listeners will definitely feel the Sia connection and will be absorbed into a world they'll never want to leave.
On "Take You High," Clarkson's abilities for anthemic and inspirational moments are paired with electronic dance undertones. In fact, "Take You High" is probably the most Taylor Swift-esque leap visible on "Piece By Piece." While she doesn't necessarily stick to her guns on this track, it is nice to see that Clarkson can make turns many thought she  would never make and do well.
"Run Run Run," which features the go to ballad-master John Legend, is an intimate and softened undertaking for both artists. For Clarkson, the track offers added dimensions and aspirations that allow vocal mastery to take over, rather than industry-produced beats. It is a welcome, more mature creation and definitely one of the best tracks off "Piece By Piece."
Clarkson is, more than any other artist in the industry a fundamental pop singer. Her powerhouse vocals, fearless approach to any material and willingness to feature songwriting assistance has turned her into an industry mogul of music because no matter the melody's source, something is simply enjoyable and appealing about the original "Idol" winner.
The allowance of Clarkson to basically perform anything and do it well is one afforded only to her because she has proven time and time again that she is the master of love, loss, and the mainstream. "Piece By Piece" is no different. Sure, the record plays it safe, but after so many endeavors, no one expects Clarkson to make an unwarranted leap, and maybe that is a good thing. Besides, catchy and simple is sometimes better than viral and complicated.