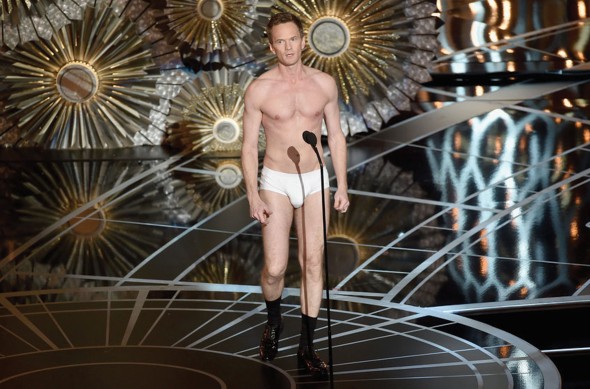 On Feb. 22 the 87th Academy Awards ceremony was hosted by the one and only Tony-winning showman Neil Patrick Harris.
This actor/comedian opened the show with a perfectly rehearsed, choreographed musical/magic show. It grabbed the audience's attention and had them laughing with the hilarious rhymes and interruptions by Anna Kendrick and Jack Black. He was a great host because he introduced each star in a comedic way and even pushed all hosting limits by walking out on stage in only his underwear, mimicking "Birdman" star Michael Keaton.
Before the awards even started, we were able to see some stars fashionable or rather strange attire.
Surprisingly, Dakota Johnson from "50 Shades of Grey" stunned us with her sleek one strap red dress. Her mother attended as her plus one and embarrassed her during an interview with ABC's Lara Spencer. When Johnson's mother was asked if she had seen "50 Shades of Grey," she replied that she had not seen it nor does she plan to. This created a mini-argument between mother and daughter ending in frustration and an awkward tension between the two.
Secondly, Rosamund Pike from "Gone Girl" stunned us with her unforgettable dress. Her red, lacy slit dress and natural make up turned heads as she walked elegantly through the crowd. Last but not least, Jennifer Lopez, no matter how old she gets, stole the show with a deep-V brown-embellished dress and a high ponytail that only added to her beauty. Lupita Nyong'o disappointed us all with her unnecessary 6,000 pearl dress, which looked uncomfortable, unnatural and reminded us of "The Little Mermaid" rather than the Oscars. She definitely downgraded from her fabulous outfit last year and we hope, if she is invited next year, she can do better.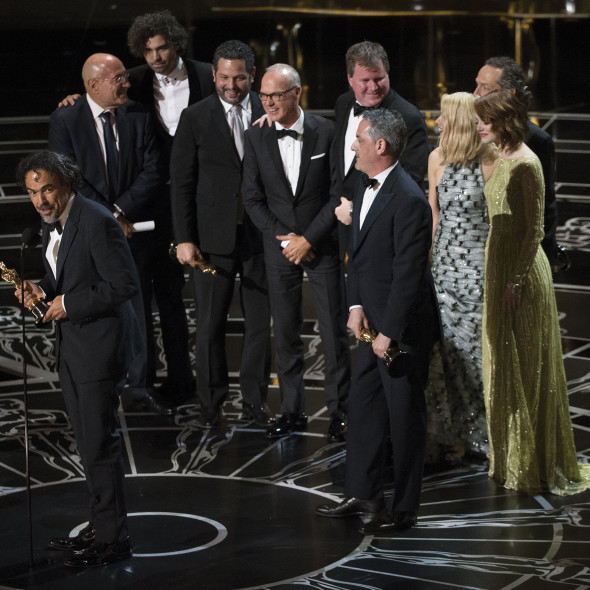 There was a bit of incongruity with the tone of the Awards as the ostensible "joke' of Neil Patrick Harris constantly asking Oscar-winner Octavia Spencer if she was still watching his Oscar predictions. This clashed with the powerful and moving performance of "Glory" by Common and John Legend, who took home Best Original Song for "Selma" and won the biggest applause of the night, even moving stars like Chris Pine to tears.
The most shocking and surprising wins would have to come from "The Grand Budapest Hotel," which won Best Original Score, Best Costume Design, Best Makeup and Hairstyling and Best Production Design. This comedic movie surpassed the $300-million-grossing "American Sniper" and "Birdman," which both had great reviews.
Surprisingly, "Maleficent" did not win Best Costume. The beautiful horns and exotic feathers used in the movie apparently did not have a chance against the simplistic costumes of "The Grand Budabest Hotel." To add fuel to the fire, Meryl Streep did not win Best Supporting Actress for her stunning and tear-worthy role of the Witch in "Into the Woods." Instead Patricia Arquette from "Boyhood" took the award home that night with a rousing, gutsy speech calling for equality and equal pay in a room full of male Hollywood executives. The moment was eminently gifable as Meryl Streep and Jennifer Lopez stood up in uproarious support of Arquette's comments.
This Academy Awards ceremony itself was debatably the most inclusive in years with its pro-women theme and people of color taking home statues, but looked like more of the same if one takes a closer look at the winners of the Big Four.
Overall, the Oscars was an exciting and humorful event filled with laughs and internal tears from those who lost.