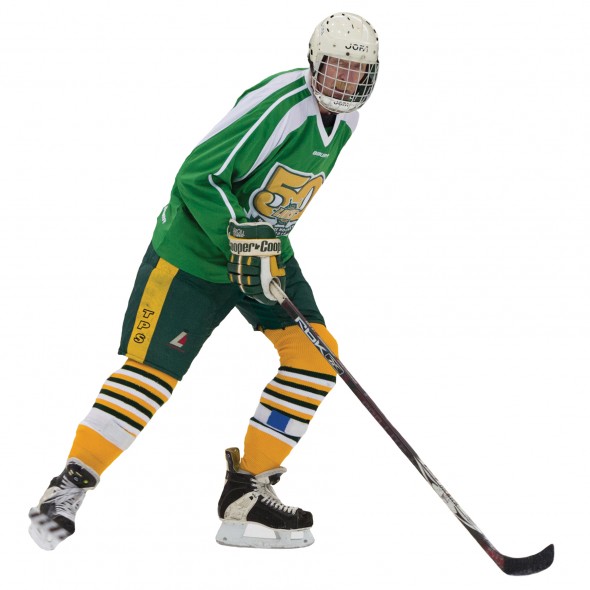 Men's ice hockey has deep roots at Oswego State. As the Lakers and the SUNY Plattsburgh Cardinals get set to face off for the 114th time on Friday, it's time to revisit the decades-old rivalry and reflect on those who contributed to making it one of the most glorified in Div. III ice hockey.
Don Unger is arguably as responsible for the growth of the Laker men's ice hockey program, and the growth of this rivalry, as anyone. With more wins and games coached than any other coach in Oswego State history, Unger's legacy and reputation is still felt by all those who pass through the doors of the Laker locker room. Unger had a large role in the development of the Oswego State- SUNY Plattsburgh rivalry, in his 16 years as head coach.
"It's been a tremendous series over the years," Unger said. "It's great to see the program continue to be strong, classy and highly rated, both hockey-wise and in the way they handle everything."
Unger had his fair share of rivalry memories over the years, but was able to single out one specific memory as his favorite.
"When we won the 1983 ECAC West Championship against Plattsburgh, we were actually down 3-6 entering the third period, and we exploded and came back to win the game, 9-6," Unger said. "That would have to be the most memorable."
Unger's presence still echoes off  the ice, through the voice of his former player, Ed Gosek. Gosek, who is in his 12th year as the Laker men's coach, played under Unger in high school, college and served as his assistant coach for a number of years.
"Eddy [Gosek] has done a great job with the program," Unger said. "To see the rivalry go from when Herb Hammond went to Plattsburgh, when the rivalry really intensified, to now, is fantastic. Eddy is doing a better job than we were in beating them, and it's really been a tremendous rivalry."
Unger never had any doubt that Gosek would develop into the coach he has become today.
"There was no question that Eddy was capable," Unger said. "He's extremely dedicated, and although the ways of coaching have advanced a lot with technology, Eddy has always been one step ahead of the game."
Although Unger has stepped away from the rink as a coach, the game of hockey remains as big of a factor in his life as ever.
"I still skate three days a week," Unger said. "I'm always around the game. Whatever I can do to stay involved with hockey is great."
Although a coaching reunion between Gosek and Unger may not be in the direct future, Unger is never far away from the game of hockey.
As the Lakers and Cardinals get set to renew their rivalry on Friday, the lessons and heritage created by Unger still remain. With every goal scored, and with every ring of "Heave Away," Unger's heart still belongs to Oswego State.