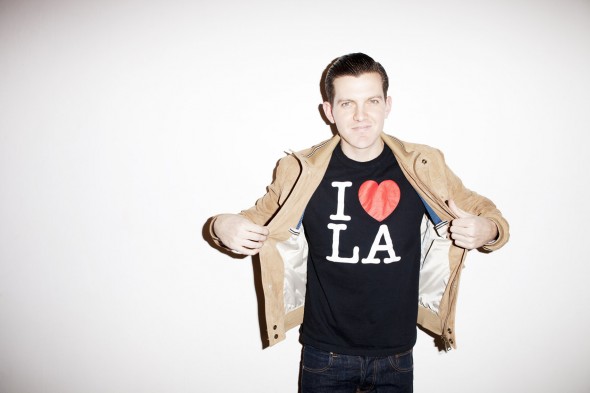 Dillon Francis, renowned electronic music producer and DJ, released a brand new album on Oct. 21 called "Money Sucks, Friends Rule." This album is 45 minutes of pure brilliance. Francis mixes several different sounds and collaborates with various artists including Major Lazer, Martin Garrix, Sultan and Ned Shepard and TJR.
The first song on the album is "All That." This song features the fastest rapper in the world, Twista, who never fails to impress as he spits his rapid hip-hop lyrics all throughout this track. His quick-paced rap style coincides perfectly with the tempo of the song. The next song on the album is "Get Low." This one is going to become the song everyone loves so much that it becomes overplayed a month later. However, until that time comes, enjoy this combination of unique sounds that will make you want to twerk all day long. This song gets creative with the use of Middle Eastern sounds in the chorus, which is not commonly used in electronic music. Anyone who enjoys trap or moombahton music will surely enjoy this melody. If this song does not make it to your pregame playlist then you are not a real DJ.
"When We Were Young," the third track, throws off the album's overall sound. Its sound is extremely plain and similar to many of the pop-electronic songs you would hear on a Top 40 station. This song did not meet expectations. Zomboy's dubstep remix of this song is a lot better than the original version.
"Set Me Free" brings the album back on course. Traditional '90s techno music at it's best. This song mixes old disco beats with new electronic beat drops. This is unquestionably a song you can shuffle to at the next rave or give a gloving light show with. This hipster-esque track is what is created when you combine two very gifted producers. It has become widely popular since both Martin Garrix and Francis have previewed them throughout various festivals this summer, such as Electronic Daisy Carnival and Mad Decent Block Party.
"Drunk All The Time" is a controversial song on the album. This is partly due to the fact that Francis debuted the song earlier in the summer with a different "harder" drop than the one that made the album. Although the song is great as it stands, when compared to the live summer version it is a bit of a let down. This song has soft vocals and the drop complements it.
"We Make it Bounce" is a combination of moombahton, bounce and reggae beats. This song is a club starter to say the least. The vocals behind the lyrics have a lot of bass and therefore stand out against the rhythm. The perfect Jamaican accent of the singer is a bit auto tuned, but it works.
"Hurricane" is the perfect ending to this album. This title will remind you of the summer time and driving around the city with your friends. Its lyrics are easy to sing along with and it has a very upbeat sound. It mixes the house music with some elements of pop punk. This song proves that Francis does not have to stick to one genre trap but can expand his horizons to other fields, like progressive house. This single will put Francis on the map with artists like Calvin Harris and David Guetta.
The album creates unique sound environments for each listener. It is sure to please the needs of all those within the EDM community and those outside the electronic scene that simply enjoy well produced music.