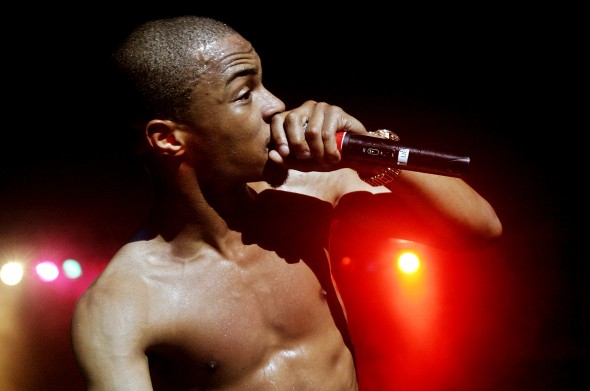 The best albums tell some kind of cohesive story or at least have a prevalent theme throughout. Hip-hop/rap isn't an exception to this. When one looks at great rap albums—Kanye West's "My Beautiful Dark Twisted Fantasy," Kendrick Lamar's "good kid, m.A.A.d. City" to name a couple—they have something in common. There's a certain theme surrounding them that brings all of the tracks together into one, cohesive listening experience rather than a collection of randomized songs.
T.I.'s latest album, "Paperwork," falls in between these two kinds of albums. The veteran rapper's ninth studio album, released Oct. 21, is a solid effort, spitting out some standout tracks and some forgettable ones. Being in the business for nearly 20 years and pumping out nine albums, T.I. is one of the hardest working rappers out there right now but also one of the most low-key. His efforts fall under the radar to the more casual rap fans, which, ironically, is why he's probably survived this long in the business—he doesn't have the heavy expectations that Kendrick has acquired, the media attention Kanye is accustomed to or the split fan base Drake has garnered. He's doing his own thing, and it works on "Paperwork"—to an extent.
The album opens with the song "King" because rappers have a tendency to sensationalize themselves. T.I. opens the track by speaking: "May no man, woman, child or animal walk a lifetime on God's green earth and not expect to be tested." In a way, this sets up the album's theme, which is a good thing. As mentioned, T.I. has been doing this a long time and it couldn't have been done without its fair share of challenges. T.I. shows off his impressive rhyming skills right out of the gate on "Paperwork."
The album doesn't necessarily always exude this theme of challenges and being tested, which is part of its problem. At 18 tracks on the Deluxe Edition, there are only three songs on "Paperwork" that don't feature a guest artist. Among them are Chris Brown, Usher, Rick Ross, Iggy Azalea and Pharrell Williams. While T.I. still has a large presence on his own album and his voice is still heard throughout—no easy task considering the amount of featured artists—there's still a familiar formula of "chorus, rapping, chorus, rapping." Fortunately, for the most part, the tracks are still well-made.
One such track is "National Anthem" featuring Skylar Grey, which gets back to the aforementioned theme of challenges and acts as a commentary on American government and politics as it relates to African-Americans. Here, the rapper seems to have something to say, which is when he's at his best. That's not to say some party tracks aren't worth listening to, either. Singles "All About the Money" and "No Mediocre" are solid bar/club hits worth partying or dancing to.
T.I.'s latest won't be heralded as one of the best rap albums in years"but it is a solid album. It will satisfy the rapper's fans and maybe even garner him some new ones. Could he have taken more creative risks? Yes, but that's when comparing it to other rap albums that take those risks or get more people talking. It's still a decent listen. "Paperwork" isn't a work of art but it is a solid work of effort.