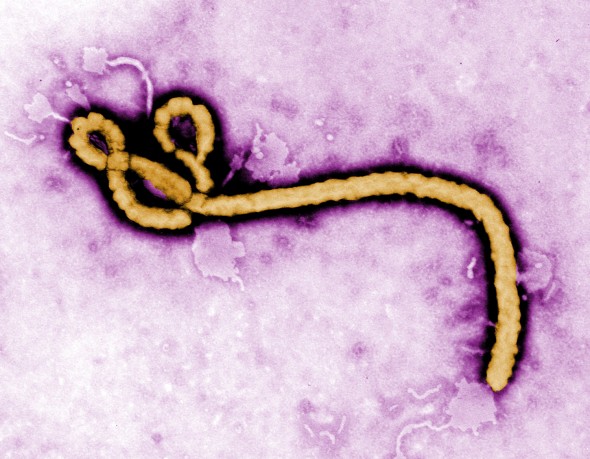 With the first caregiver tested positive for Ebola virus and the recent death of one victim of Ebola in the U.S., the deadly virus is getting more attention.
The Oswego community responded to the outbreaks and the effectiveness of new screening measures that the U.S. authorities and officials have stepped up due to the ongoing Ebola outbreaks overseas.
Ebola is a rare and deadly disease that transmits via direct and indirect contact, like needles and syringes, with blood or bodily fluids of an infected person or animals, according to the Centers for Disease Control and Prevention Ebola factsheet. Symptoms start as flu-like, and the effects of the virus may lead to massive blood loss through internal bleeding.
As of Oct. 14, the World Health Organization said the average Ebola fatality rate in the current outbreak, which has killed more than 4,447 people in seven countries, is about 50 percent.
Rebecca Burch, an Oswego State psychology professor, has traveled to 14 different countries and said she is very concerned about the Ebola virus.
"I'm afraid of all of these things," Burch said. "The bacteria and viruses, and their abilities to mutate are actually a very dangerous thing that people don't pay that much attention to."
Jean-Paul Mirindi, a first year electrical engineering student, feels alarmed flying down to Texas, the state Ebola patients have been in, to celebrate Thanksgiving with his relatives.
"I've heard that there is something going on down there, so I'm kind of iffy about the situation," Mirindi said.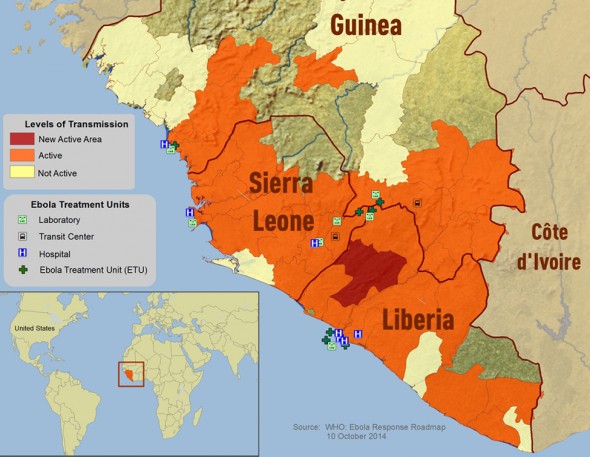 The CDC and the U.S. Customs and Border Protection have begun to impose intensive screenings on travelers from three West African countries; Sierra Leone, Guinea and Liberia at five major airports across the U.S.
The screening measures include no-touch thermometer guns, a thorough questionnaire regarding possible exposure to the virus upon entering the U.S and quarantined orders if an individual is believed to be infected. John F. Kennedy International Airport is the first one among five airports that initiated these new measures on Oct. 11. The CDC said four other airports–O'Hare, Dulles, Newark and Atlanta–would begin screenings on Oct. 16.
Sofia Windstam, an assistant professor of the Oswego State biology department, who is going to conduct a presentation about Ebola during the annual Global Awareness Conference in Hart Hall, supports the screenings. She said a high fatality rate means that everyone has to take this epidemic seriously.
"Screening and quarantine remains some of our best tools for preventing or diminishing transmission of infectious diseases where we lack vaccines," Windstam said.
Burch agrees that some screening is necessary in these situations.
"How effective that it will be, we just have to see, but I certainly feel better knowing there are some screenings," Burch said.
However, Windstam also said there is no magic solution to the ongoing crisis.
"It does not mean that potential Ebola patients would all be caught in a screen," Windstam said. "If infected recently, prior to symptom development, a person could pass through a screen with their status undetected."
Mirindi, originally from the Republic of Congo, the country where the first Ebola outbreak occurred in 1976, said it takes more than that just one or two countries to control the outbreaks.
"They should test all the planes and each airport that [people from West African countries] land should be tested as well… it should be a global effort," Mirindi said.
While many people are heading back to their home country to escape the Ebola spread and to find a peace of mind, Ebola caregivers in affected countries are risking their lives to save others.
Hyeji Kim, a senior international and global studies student, has been a leader for child care in a missionary group in Cambodia, Vietnam and the Philippines since 2008. Kim wants to take a trip to West Africa, but she is not sure it is worth the risk.
"That's one thing I really want to do, but before I go, I really want to make sure that I'm safe," Kim said. "I really want to help people over there, but if I get it, I can't help more people in my life."
The Ebola virus remains incurable at this moment, but wearing a mask will not prevent one from catching Ebola because the virus is not airborne, according to the WHO. Gaining a basic understanding of Ebola, recognizing the symptoms, practicing daily basic hygiene such as washing hands regularly with anti-bacterial soap, are some of the steps that everyone can take.