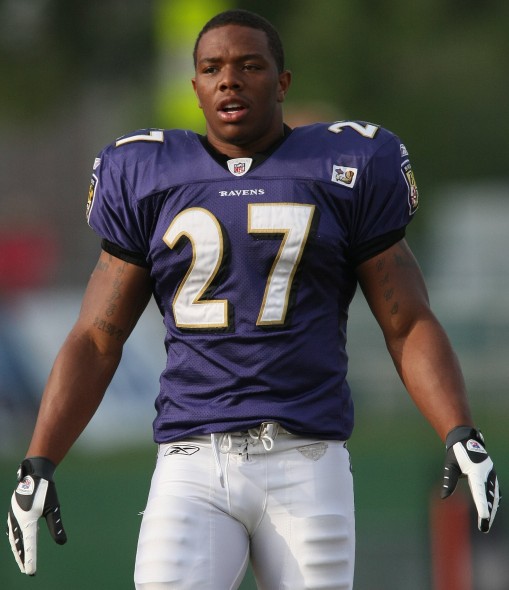 The NFL season is officially here and week one is in the books. With all the big headlines coming into the season they are all overlooked by an incident that is bigger than the NFL. Baltimore Ravens running back, Ray Rice, was suspended for the first two games of the season due to domestic violence. On Monday, a video was released by TMZ showing Rice hitting his then fiancé, Janay Palmer. The NFL took immediate action and suspended him indefinitely. The Ravens organization terminated his contract and made him a free agent.
The NFL must take action by making a punishment that is suitable. I think that the NFL should ban Rice for life. This isn't about the NFL, this is bigger than the NFL and serious action should be taken. This case caused many problems in the off-season because Josh Gordon was suspended for violating the NFL's substance abuse policy, concerning marijuana. The public did not like the message the NFL sent with these two contrasting suspensions. The NFL must kick him out of the league and he should be getting help. The video of Rice hitting his wife into unconsciousness was horrific.
Rice should be banned for life because he is supposed to be a role model to children and he went on national television and didn't admit to what he did. He was a star player and he let his fans, and his teammates down. I used to be a huge fan of Rice and supported him, but when I saw the video I lost faith in him as a man, and I hope he gets banned from the NFL for life. This is unacceptable and someone who beats their spouse shouldn't be in a league where kids have posters, jerseys and any other apparel with his name on it. It would be a bad image for the league if he is allowed to remain in the NFL.
This is taking away from the season and all the headlines that are positive for the game. This situation, similar to one the NBA had during the playoffs with Donald Sterling. They immediately took action and the world got to enjoy a good end of the year. The NFL should do the same thing so people can get back to the season.