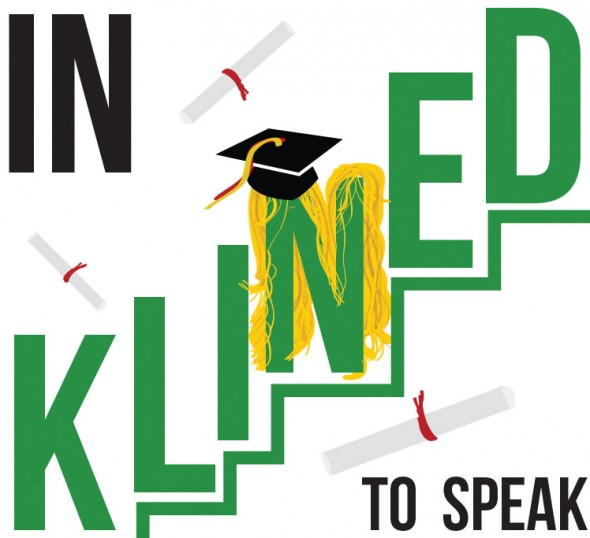 It's been an honor to have written this regular column this semester. I hope it's been as enlightening and entertaining for you to read as it was for me to write.
This has been quite an adventurous semester for me, without a doubt. Although I've still got one last semester before I graduate, a lot of my friends whom I've known since freshman year are graduating in a few weeks; I'd therefore like to take the time to offer a bit of advice to my friends heading off into the "real world."
Last summer, I was in a bit of a rut, having been through some really stupid interpersonal drama at the end of last spring that spilled into the early summer months as well. In between struggling with summer classes and looking for a summer job, I spent most of my time moping around in pity and self-loathing.
That is, until July 8, 2013, when I came home from one of my classes to find that one of my greatest inspirations, video game journalist Ryan Davis, had passed away at the age of 34, just five days after getting married.
Davis was one of the co-founders of my favorite video game website, Giant Bomb. He, along with fellow veteran game journalist and co-founder Jeff Gerstmann, hosted the site's podcast, the Giant Bombcast. They did so in a way that always made my Tuesdays a little more bearable since its inception in 2008.
Much of the site's charm comes from its smaller scale and likable editorial personalities, among which Davis' charmingly vivacious personality shone brightly. To quote Matthew Floratis of the "This Year" podcast, "In a room full of stars, Ryan was a supernova." Davis was among the best game reviewers in the field, and he did a fantastic job wrangling the rest of the staff together each week for podcasts, videos, and live events. His sense of humor and willingness to do ridiculous things for the sake of entertaining others was uncanny, and above all, he was one of the nicest people I've come across in my entire life.
The news of Davis' death shocked the rest of the video game community. "Ryan Davis" was a trending topic on Twitter that day, companies like Amazon issued statements sending their condolences to Davis' widow and the rest of the Giant Bomb staff, and Reuters even did a write-up for the news of his death.
Needless to say, I was in shock. Despite having maintained a relatively cool head when my great aunt passed away about a month earlier, I cried like a baby for a day or two at least. I know how strange it must sound for me to be sobbing like a child over a video game journalist whom I've never actually met. For a little while, I felt weirdly guilty about it.
But then I had a grand moment of clarity: Ryan was a far more influential figure in my life than I'd realized. He and his coworkers got me seriously invested in video game criticism years before I knew I wanted to devote my career to it. In high school, listening to the Bombcast was a kind of weekly ritual that made dealing with the hellish atmosphere of my school a little more bearable. Reading Ryan and Jeff's reviews inspired me to write for The Oswegonian as a freshman, which likely wouldn't have happened were it not for them. Even my Michael Jackson shenanigans at Mug Night draw inspiration from Ryan's knack for doing stupid things in the name of entertainment. For better or worse, I owe a lot to those guys.
Ryan Davis was one of my heroes and his death made me realize something important: life can be (and often is) taken away at a time when you least expect it. In the wake of his passing, I bounced back from my rut, and have since decided to honor his memory by devoting my career to thinking, making and talking about video games in the hopes of continuing his legacy.
Thus, I implore everyone, especially the graduating seniors, to remember two things: first, life is cruelly short, and second, that sometimes it's the seemingly insignificant people who inspire us the most. Do that, and I guarantee you'll go far. Thank you all.