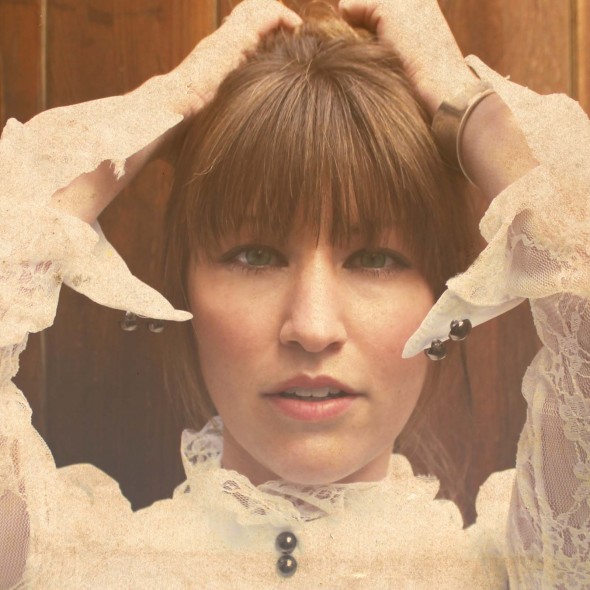 In 2011, Celeigh Chapman's band, COYOL, released its debut, self-titled EP.
Largely unnoticed by mainstream audiences and media, it seemed that Chapman's band would slip through the cracks. However, the Los Angeles-based artist is new to the industry. Before the age of 18, Chapman was able to sell out Buck Owen's Crystal Palace. She even gained some recognition after her first performance at the public level when she was 13. But, as she entered college, it seemed the young hopeful had left music forever, but Chapman hadn't.
After attending USC's Thornton School of Music, Chapman continued to pursue music. Now, with the release of her first solo EP, "Happy Now," which blends country and folk sounds, she hopes to garner a little more attention.
The lead track, "No Words," is a classically simple country song that will leave listeners reminiscing of the days of artists like Patsy Cline. Filled with twanging vocals and saloon-style instrumentals, "No Words" is perhaps the album's best track as it showcases the power and range in Chapman's voice.
"Iowaposta" is the next best thing on "Happy Now." Sweet and acoustically-backed, "Iowaposta" packs quite the punch for something so clean sounding. It's the closest track to a singer-songwriter crossover and is somehow effortless in its sounds as Chapman's swooning vocals pass over simplistic instrumentals.
Folksy, yet pop-infused, the track "Happy Now" has a melodic and soothing beat. Like Fleetwood Mac's "Dreams," the song offers a presence that is beautifully layered and slow-paced.
As the album's most upbeat track, "Man Down" provides diversity with a much more engaging tone that is both inviting and fun. It's an energetic track that will leave listeners swaying in place.
"Coming Back (To You)" is the EP's only track that falls somewhere between indifference and worthlessness. With a sound similar to that of Miranda Lambert, the final song on the EP is a somewhat inauthentic and basic track with little promise. With so many country artists in the world, an upcoming artist must provide something new and revolutionary in their music in order to break through. With the exception of this track, Chapman does seem to have the potential to do so.
Overall, "Happy Now" should definitely prove to be a step in the right direction for Chapman's music career. It's multidimensional with tracks that will appeal to fans of more acoustic, singer-songwriting country and to those with a more pop-culture understanding of    the genre.