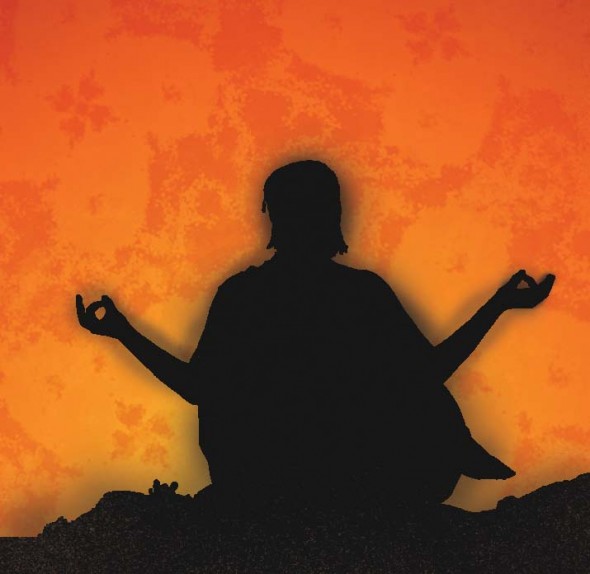 It's almost that time of year again. Yep, the most dreaded time of the semester. Finals week. I can feel the panic coming from students as I walk on campus. But do not fret, there are ways to help reduce your stress and fear.
Have you ever decided to take a walk around campus? I know you haven't recently, but when it's nice out, take a walk. Walk through the quad, by the Campus Center, or, my personal favorite, take a nice stroll down by the lake. But don't walk on the ice unless you want to add more stress than you already have. The lake is a great place to sit and relax, shut your mind off and listen to the calm sounds of the water, swooshing back and forth. If you really focus on the air around you and the smooth sounds of peace, you will feel the stress leaving your body. It's quite soothing.
If you don't like walking, try yoga. I personally had never done yoga before this past weekend at the gym, and it was amazing. Just let yourself go and focus on your breathing. You become one with your body and release all the tension you're feeling because of that dreaded 15 page research paper or the 50 question final you have to pass. Try and remember that this too shall pass and afterward you will find peace in freeing your mind. There's also Zen meditation every Friday at 7 p.m. in the Campus Center.
[su_quote]Close your eyes and tune out the thoughts that are stressing you out. You're only as stressed as you think you are.[/su_quote]
There's one activity which I find to be the most effective way to find peace for a moment, and that is listening to music. Music is a gift to the soul. Put on your favorite artist, or an artist you've never listened to before, and feel the words. Get lost in the music and the sounds of their voice filling your ears with phrases and words you might not even understand. Close your eyes and tune out the thoughts that are stressing you out. You're only as stressed as you think you are. Don't think, just listen. Walk around campus while listening to music and notice the world around you without hearing anything that's going on. It's just you, the music and your perception.
Finals week is scary, I know. It comes at us out of nowhere and we're left with panic and confusion. How did it get here so fast? It was just Valentine's Day! But relaxation and comfort are felt easily through the willingness of you. Let your mind be free of stress. Do this for yourself.