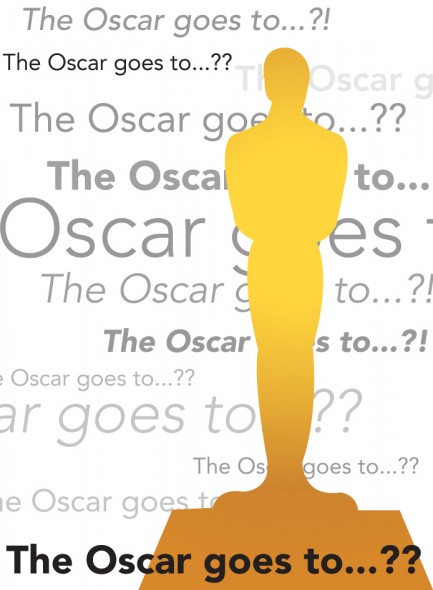 For the past two years, we've said the same thing. "This year's Oscars are so unpredictable."
And to a certain extent, they were. Last year I remember several categories still being up in the air come Oscar Sunday. Jennifer Lawrence was not a lock at that point to win Best Actress. Supporting Actor was the toughest race, with five past winners all eyeing the win. Best Director was a complicated scenario given that the favorite, Ben Affleck, was snubbed for a nomination. There was even a tie in the Sound Editing category. Looking back, last year's Oscar race, even with "Argo," was far less predictable than Sunday night's 86th Academy Awards. And this disturbs me.
On one hand, I enjoy getting almost all of my predictions right (20 out of 24 isn't bad). But on the other, I can't help but feel that it shouldn't be that easy to guess. I understand that there are serious locks when it comes to certain categories. No one was going to beat Cate Blanchett for Best Actress. Alfonso Cuaron was the obvious choice to win Best Director for "Gravity." That's a fact. But it would be nice to see more diversity among winners in the awards leading up to the Oscars. Wouldn't it be nice to not know who's going to win every once in a while?
[su_quote]"When the categories have such great talent, I feel it should be a little more competitive."[/su_quote]
In 2011, "The Artist" was a sure thing. The year before that it was "The King's Speech." When the categories have such great talent, I feel it should be a little more competitive. This year's Best Actor category was stacked, but we all knew Matthew McConaughey would win. Even though Jared Leto was deserving of Best Supporting Actor was deserving, I feel Michael Fassbender was even more so for his performance.
I'm not saying Leto or McConaughey  shouldn't have won. Congratulations to them. They easily gave the best speeches of the night, but I'm just saying it shouldn't be so easy to predict.
With all that said, this year's winners were definitely deserving. While I love Jennifer Lawrence, Lupita Nyong'o gave one of the best performances of the year. "12 Years A Slave" was the best bet to win Best Picture. For the first time in a while, it's a film that can actually live up to the title. "Argo," "The Artist," "The King's Speech" – all good films, but best films of the year? No.
Gravity sweeping the technical awards is no surprise. It's a technical marvel, and for those saying it's no good because of a "lack of story" I say this: story is important, probably the most important aspect of a good film, but think about the context and setting surrounding "Gravity's" story. Then think about the experience you had watching it. No one is any less or more intelligent for liking or not liking "Gravity."
Yes, Leonardo DiCaprio lost again. But as I said, the Best Actor category was very competitive. Something else about that: I hate when people say he, or anyone else, should have won when they've seen none of the other films in which other nominees are in. Just because you saw "Wolf of Wall Street" and thought it was great doesn't mean Leo should win. He did give a great performance, but that doesn't automatically secure him the award.
As for the ceremony itself, it was long and boring. Host Ellen DeGeneres started out very strong and her opening monologue was absolutely hilarious. Then people forgot how to read teleprompters, John Travolta didn't practice his names, and they literally forgot to hand out an award for an entire hour, instead of dedicating that time to pointless musical acts, such as a Pink's "Wizard of Oz" tribute.
The winners were deserving but too predictable, the ceremony started off well and tanked by the end, and viewers need to watch more than one of the nominated movies before they can have a valid opinion. Let's hope some of these things will change next year.