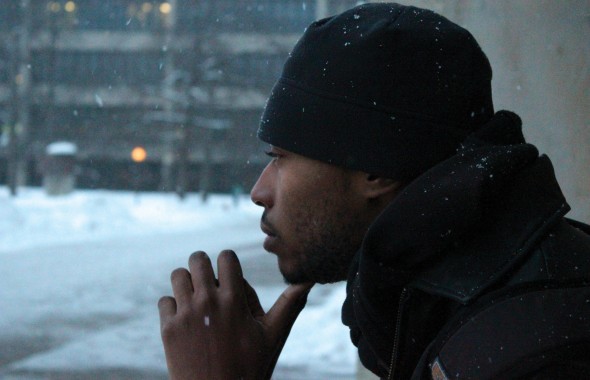 With a nickname as unique as his talent for making music, 19-year-old James Lucki Cooper, also known by his stage name, "Lucki Caesar," has become a prominent name in the local music world.
When Cooper first came to Oswego State, he was known as a quiet, mysterious guy who liked to rap. He could be seen playing basketball, listening to music or watching a basketball game with his buddies. Now Cooper is known because of his increasing fan base.
Cooper, a creative writing major and audio design minor, not only writes original songs, but also remixes songs by well-known hip-hop artists.
He recently remixed hip-hop artist Mobb Deep's song, "Survival of the Fittest," which is just one of many songs in Cooper's collection. Cooper has four albums: "Chasing the Limelight I," "St. Marks Memoirs," "Caesar" and "Chasing the Limelight II." He also has two EPs, "Auburn" and "Infamous."
"When I first started making music, you know, I was sort of raised against it," Cooper said. "My parents just thought hip-hop was people talking about sex, selling drugs and all of that. But music as a whole is something you can relate to. When I try to make music, I try to make something that people individually can relate to."
Cooper he was always writing poetry, going back to his childhood. He continues to write poetry, knowing any poem could bring about inspiration for a new song.
His love of rapping began at age 12, when he was spellbound by Soulja Boy's hit single, "Crank That."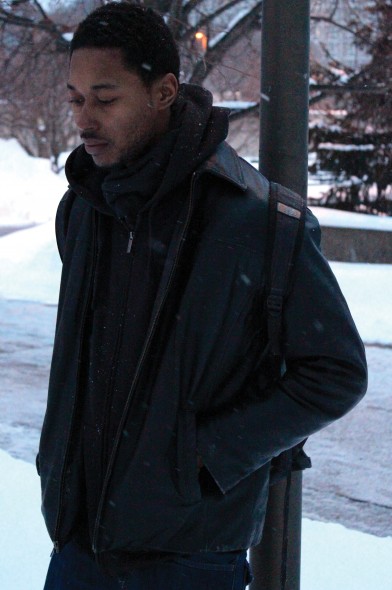 Cooper encourages musicians to continue pursuing their passion, even when they begin to feel discouraged.
"There was a decent amount of time in my life when I got no recognition, since I've been rapping for about five or six years. That made me want to quit," he said. "The whole thing about it is though, when you have fun with writing… and you get people that actually do relate with what you originally intended, you just can't break those ties."
Cooper has a passion for the artistic value of hip-hop and rap music, with the desire to center his work around his lyrics, which are personal to him. He talked about the awe he feels anytime he hears someone recite his lyrics.
"Art as a whole should help people grow, you know, it should help people develop," he adds. "Like, as I developed as an artist with my music, I want to help others develop, change, and grow too."
He has performed in a couple of shows, including one in his hometown of Brooklyn when he was 15-years-old, where he performed for an audience of almost 200 people. He also performed at Oswego State in 2013 at an urban music showcase for the student-run radio station, WNYO.
Cooper is currently in the second semester of his sophomore year and has many plans for his music in the future. He said his next album will be centered around his life as a college student.
"I want to do an Oswego tape," Cooper said. "I think that's the next tape I'm going to drop if I do one. It'll be about the life as a college student: up at 5 a.m., trying to study for the test that you knew about for two weeks and procrastinated on."
Lucki expresses his excitement for the future, giving praise to all of his fans and peers at Oswego State, who he said are helping him every day to make the dreams of his future a reality.