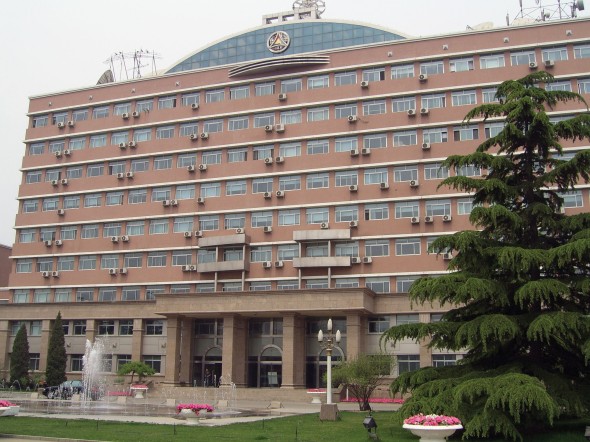 Though usually a staple of the event, Fritz Messere, the dean of the School of Communication, Media, and the Arts at Oswego State, was not able to attend this month's Media Summit. He had a good reason for his absence though. Messere, in a recorded message, announced that he was en route to China to plan an exchange program with a prestigious university in the country.
The plans are in place for Oswego State to form a partnership with the Communication University of China, known as the top communications university in China, starting next fall.
The program will go beyond the average exchange program of a semester abroad, Messere said, as plans are in place for various academic programs, including a "2+2" arrangement that would have Chinese students study for two years at CUC before attending Oswego State for two years and receiving a degree from CUC.
The plan would go both ways, as Oswego State students could study for two years in Oswego before completing the final two years in China at CUC.
There are also plans in place for a "3.5 + 1.5" combined bachelor's and master's degree program, where CUC students would complete three and a half years at CUC before coming to Oswego State for a year and a half to earn a master's degree, and vice versa.
Smaller programs are also in the works, Messere said, including one that would have CUC students come to Oswego for two weeks during the summer to study broadcast institution in New York City through Oswego State.
Messere said the program will attract students involved in journalism and broadcast studies who can contribute to media organizations on campus. Messere said he will also go into lower level communication and broadcast courses to attempt to gather interest from journalism and broadcast students at Oswego State.
"As China becomes more and more important on the economic and social stage, we are going to have many more opportunities to interact with them," Messere said. "So I think this is a real opportunity for journalists who want to report in China, or want to do economic reporting and need to understand the composition and make-up of China's financial society, or those who want to talk about and study a growing film and TV industry."
CUC has a similar relationship with USC-Annenberg, University of Pennsylvania and Harvard.
"We're in good company," Messere said.
The exact curriculum and final details of the program are still being ironed out, Messere said, but Oswego State and CUC have signed a memorandum of agreement for working toward the exchange. Messere anticipates the program to start by next fall, but said it is possible that issues such as students struggling to receive visas could slow the process.
There are two CUC students who will be attending classes at Oswego State in the spring, who Messere anticipates will become involved in campus media.
Oswego State currently has 80 study abroad programs in 18 countries, and Messere believes the interest in those programs will carry over to interest in CUC partnership.
Given the cultural and political ideologies of China and the U.S., Messere expects there to be excellent learning opportunities for students.
"It's going to be exchange of ideas," Messere said. "It may clash a little with their particular philosophies, but that's OK. And similarly, I think our students often times need a better understanding of the rights they have here with the First Amendment and to visit another country where you can't sign on to Facebok or a site just because you want to makes you think about the kinds of rights and freedoms we do have in the U.S."