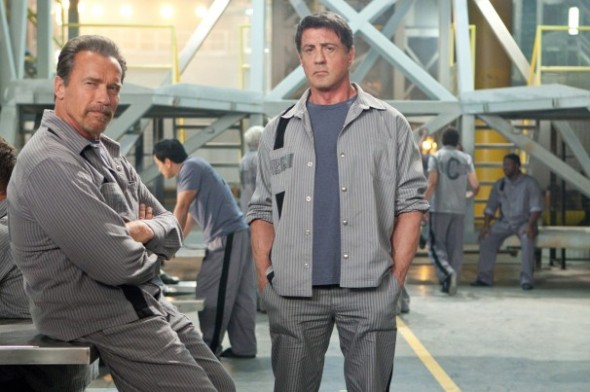 Sylvester Stallone ("Bullet to the Head") and Arnold Schwarzenegger ("The Last Stand") make a promising team in "Escape Plan," bringing the audience the action they paid for.
Stallone plays the lead role of a former lawyer now structural engineer, Ray Breslin, who breaks out of prisons for a living.
Curtis "50 Cent" Jackson ("The Frozen Ground") is introduced early in this thriller, driving Ray's getaway car in his first escape. Later in the movie Stallone refers to Jackson's character, Hush, as the "best techno thug," which he played well in this film.
But the tables turn on Ray when a CIA agent meets with him and his business partner to discuss him breaking out of one of the most secure and top-secret prisons. After he gets picked up in New Orleans, and the tracker his team planted on him is cut out of his arm, the movie instantly picks up and does not stop until the very last second.
Waking up in that facility was nothing he expected by the look on his face, but soon after, he meets his first friend and escape partner, Schwarzenegger, who plays the immediately loyal role of Rottmayer. Together, these two made sure there was never a dull moment throughout the movie. They kept the audience guessing and figuring things out with them.
Toward the end of the movie, "The Terminator" instincts kick in as Schwarzenegger rips a machine gun off of a helicopter and proceeds to take out an entire team of prison guards with it. Just like old times, it was a fantastic scene to watch.
"Escape Plan" is the type of movie that makes you really think about things in a different way. The strategies Stallone's character used in the film to solve the technique in breaking out of these prisons teaches the viewers a lot, but also makes them wonder if it really is possible, with this level of dedication, to break out of correctional facilities.
This movie is no doubt worth the trip to the theaters. The action scenes with fists flying and guns firing were great. The banter was witty and amusing, which made the movie great.