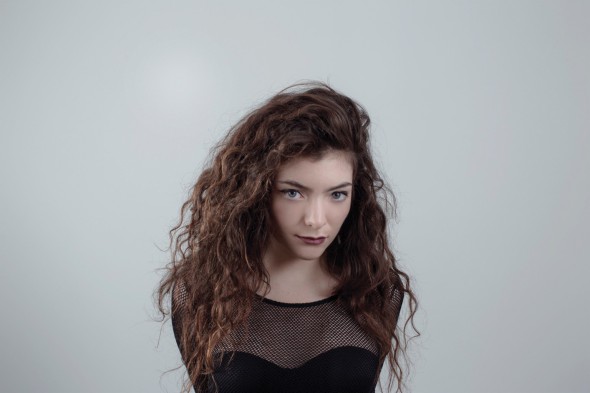 When Ella Yelich-O'Connor, otherwise known as Lorde, released her debut EP late last year, her expectations of success were rather low. But after creating her surprise-hit "Royals," Lorde has slowly become an international superstar. Now, at the age of 16, the young New Zealander will be releasing her first full album.
Containing eight new songs as well as smash-hits "Royals" and "Tennis Courts," "Pure Heroine" will certainly further Lorde's success in the music industry. After becoming the first female in 17 years to top the Billboard alternative charts, Lorde's future as a singer is bright.
From the get-go, Lorde's album goes straight to the electro-pop sound that she has begun to develop. "Pure Heroine" is a unique mix of sounds and vocals which is all Lorde needs to gain attention.
The album begins with "Tennis Courts," and by combining her Lana Del Rey-esque vocals with a simple beat, Lorde is effective in creating a strong start to an even stronger album. Through the use of intricate, yet somehow simple lyrics, listeners will be drawn to the singer's addictive voice.
In her viral hit "Royals," Lorde once again shows her originality. "Royals" is a song that is meant to criticize the pop life that many stars experience.  It draws on Lorde's humble beginnings in a small town, while reflecting on the stupidity and over-the-top luxuries of pop culture.
"Team," which acts as the lead single of the album, is an upbeat tune that acts as an ode to togetherness. Using her signature simple beats, as well as her sweet songbird-like voice, Lorde is successful in creating a song that is somehow both youthful and mature.
One of the album's greatest tracks is "Glory And Gore." Using low base snaps and vibrations, Lorde turns an otherwise dark alternative track into something that could ultimately be heard in a nightclub.
Other tracks include "White Teeth Teens," which offers a roller coaster of melody, as Lorde quickly goes from quiet, low rhythms to fast-paced, upbeat vocals. Harping on the fact that she is unlike other superficial teens, Lorde quickly proves that she does not want to assimilate with social norms.
Perhaps the only setback of Lorde's album is that in some small quantity, it is repetitive. But, even if the songs may sometimes sound similar, her music is so unlike most musicians that the sameness that exists in some of the songs sounds more like a musical movement, rather than a repetitive drag.
Lorde's album is captivating. Its originality, combined with the young age of the artist, truly shows just how talented Lorde is. Her album can be unique and her ability to craft lyrics that are not only relatable, but also complex, are key to what gives her so much potential. Even at moments when there is slight repetitiveness, Lorde is able to differentiate herself from other artists. Perhaps she will be the one to lead pop music into a different, more specialized direction.