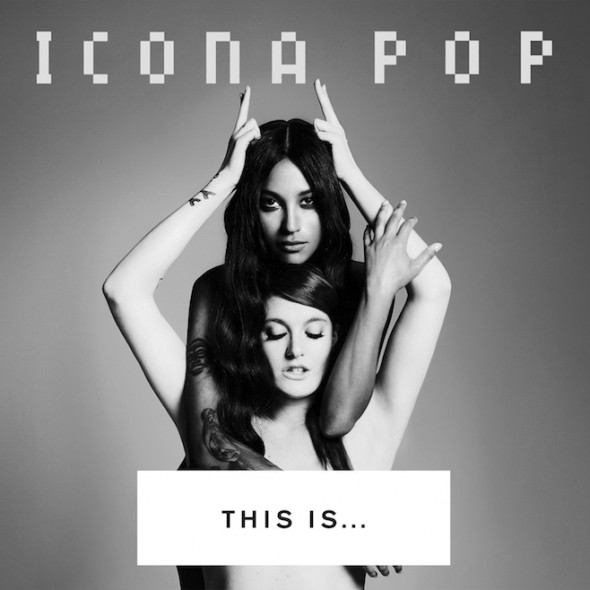 "This is… Icona Pop," a new self-referencing album by the Swedish duo, was released Sept. 22. The duo is made up of Swedish singers Hjelt and Jawo, who became famous after the release of its hit single "I Love It." While it was originally released May 2012 in Sweden, the song slowly made its way into the U.S., creeping up the charts. Two other singles followed from the new album, "All Night" and "Girlfriend." Two of the group's former songs are also being re-released and are some of the stand-out songs, among the 12 tracks on "This is…Icona Pop."
Icona Pop is famous for its fast-paced techno beats and "All Night" and "Girlfriend" do not disappoint. Both are upbeat dance tunes that one would hear in a club. They are very similar to each other, as well as "I Love It." They sound almost exactly the same and can be feel repetitive when listening to the three tracks one after the other.
"We Got the World" and "Ready for the Weekend" were on the duo's previous album, "Icona Pop," an album available exclusively in Sweden.  "We Got the World" is also an upbeat dance song, and at first is reminiscent of Rihanna's "Only Girl in the World." This song stands out on the album. The vocals in "We Got the World" are much stronger than in "I Love It" or "All Night."  "Ready for the Night" is just as fantastic, though focusing more on crazy beats and sounds than vocals, the style varies significantly from "Girlfriend" and "All Night." The opening is misleading, sounding more like an opera classic than a dance track, but it's one of the highlights of the album.
"In the Stars" is one of Icona Pop's new tracks, and though it is not as popular as its other songs, "In the Stars" is arguably the strongest song on the new album. Even for those who are not fans, it is worth a listen. The song is upbeat, as fast-paced as the rest of the songs are, but really brings out both Hjelt and Jawo's voices.  In an album of techno songs, the powerful vocals found in "In the Stars" is what makes it great. Unfortunately, it also makes one wish one could hear more of the duo's voices, for in comparison, in many of the other songs the voices seemed overwhelmed by the fast techno backdrop.
Even if one is not a techno fan, "This is…Icona Pop" is worth a listen to. The upbeat, fast-paced tracks are sure to be heard in many dance clubs, both in the U.S. and internationally.