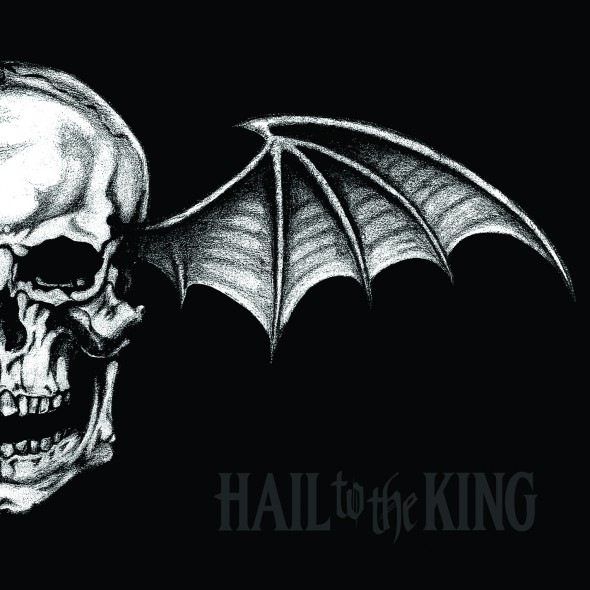 After three years of waiting, fans of the heavy rock/metal band Avenged Sevenfold can finally rejoice in the release of the band's sixth album, "Hail to the King."
Released on Aug. 27, "Hail to the King" is the first album without the band's late creator and drummer Jimmy "the Rev" Sullivan. The band pays tribute to Sullivan in the bonus track song "St. James," which remembers his life through powerful guitar riffs and drum solos fit for a saint.
The album's first single is the title track, which offers the same amazing long introductions as the band's previous albums. The first song on the track list, "Shepherd of Fire," gives a great introduction to the entire album. Not only is this the theme of "Call of Duty: Black Ops II," it is the perfect introduction of new drummer, Arin Ilejay, who shows the same level of talent as the late Sullivan showed in the bands earlier albums. As far as introductions go, "Requiem" definitely has the most interesting of the entire album. The song starts out with a choir and slowly but surely the guitar opens with a powerful melody that will surely grab the audience's attention.
"Planets" has a more heavy metal vibe than the bands hard rock tone throughout the rest of the album. "Crimson Day" and "Acid Rain" are the slower songs on the album. "Crimson Day" has a slow beginning but picks up toward the middle, reminiscent of the bands previous albums. "Acid Rain," however, contains a softer vibe from the rest of the album.
The album sounds very similar to Avenged Sevenfold's previous albums, as the band does not really offer anything new. The introductions are the same minute long introductions found on their previous albums and the songs are very predictable. The slower songs begin with an acoustic instrument, then head into a hard rock tone that the band usually has in their music before ending on another soft note. If you have heard one of their albums, you have heard this one.