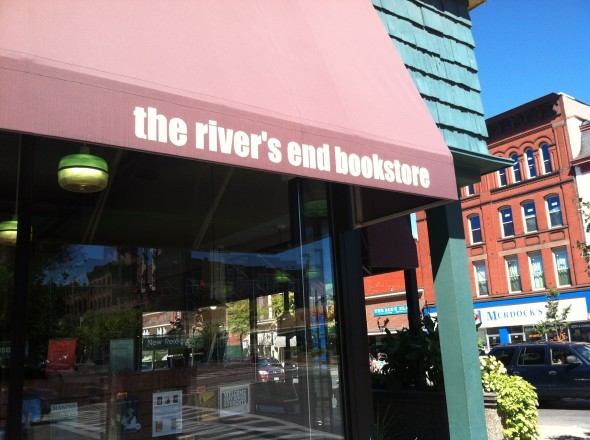 Not many Oswego students know that just a short bus ride away from campus there is a wonderful spot where readers and writers can come together.
The River's End bookstore, located in downtown Oswego at 19 W. Bridge St., has been operated by Bill Reilly and his wife, Mindy Ostrow, for 15 years.
"We are in a great location in the heart of historic downtown," Reilly said.
They opened the store in May, 1998, and according to Bill the customers keep coming back.
Reilly said they like to "keep it local," at the store, and host local authors.
In the next month alone, local authors like Jo Ann Butler, Susan Peterson Gateley and Carol Thompson are all visiting the bookstore for autographs and discussions.
River's End also hosts writing workshops, including one held by Jim Farfagalia, from September 12 to October 17.
As well as hosting events for the general public, the store also caters specifically to Oswego State students.
"We sell books that the professors use, although we don't compete with the college bookstore," Reilly said.
There are also campus literary groups that use the bookstore's facilities, as well as music and theater groups, which also host small events at the store.
The River's End Bookstore promotes itself as "being a trusted source for books in every form," and offers books in more than just print.
Kobo e-readers are available to purchase in-store and e-books, as well as print books, can be purchased on the River's End website.
If you have trouble deciding what to read next, the staff at River's End can help with that too.
"We want customers to know they can come to us and we'll help them," Reilly said.
There is also a selection of staff recommendations available in the store, online and in the store's newsletter.  But the staff selections are only part of the information available in the newsletter.
"We have been doing newsletters since we opened the store," Reilly said. "All of our events are usually featured in the newsletter."
For Oswego State students, River's End offers a variety of options, whether they are looking to read for class or for pleasure, and the staff is always happy to help.